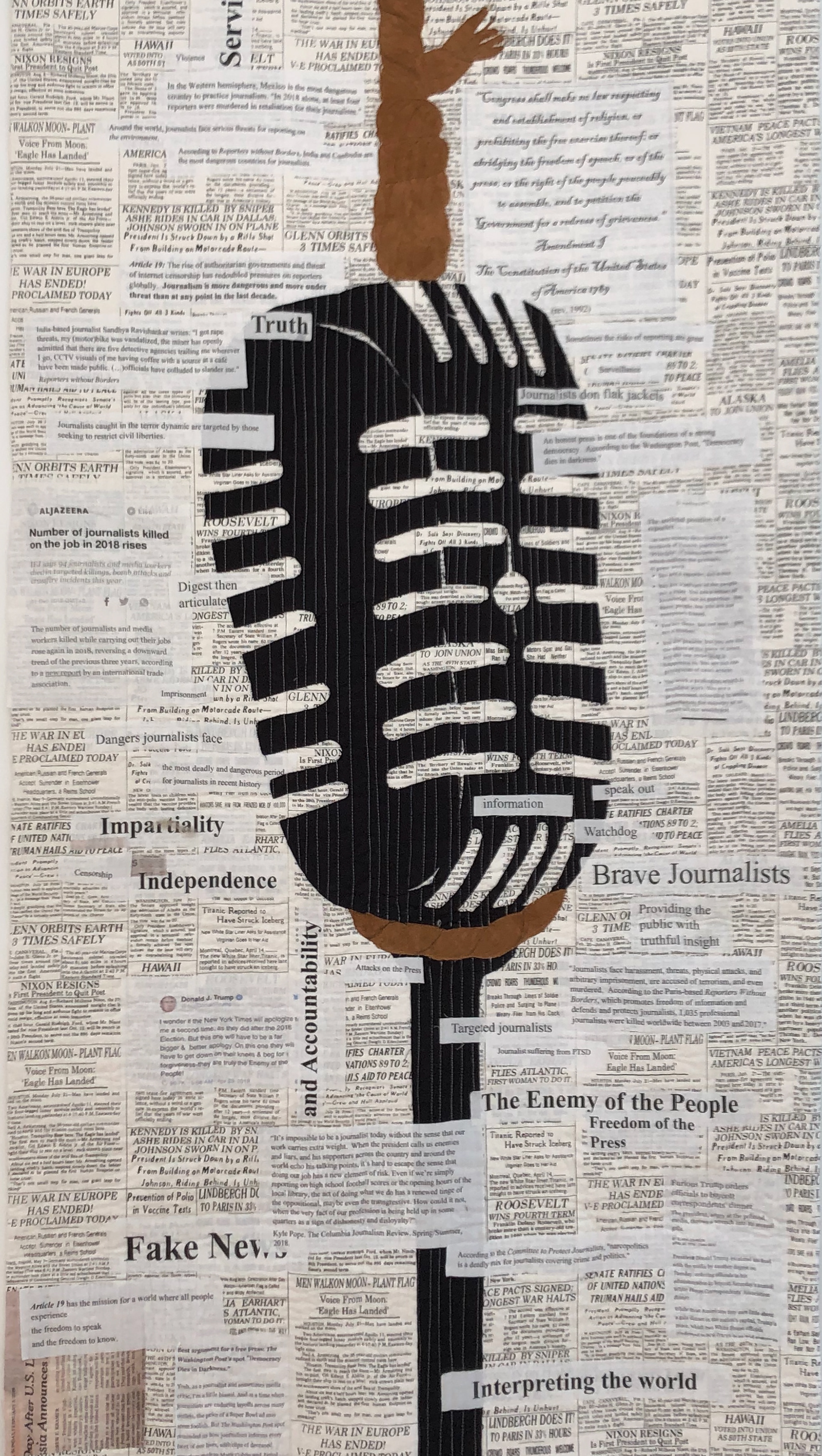 BRAVE "ENEMIES"  *
The First Amendment to our Constitution guarantees us freedom of the press. Journalists work every day to exercise that right and tell the truth. They provide facts – from science to religion, from economy to politics. However, it is increasingly more dangerous to be a journalist in this world. They risk their lives in the gathering of stories. They walk alongside soldiers, embedded in war zones. They reveal information about illegal work, where the telling the truth puts them in grave danger. Ninety-four journalists were killed doing their jobs in 2018.  Many more were injured and many experience post-traumatic stress disorder.  
A man recently said to me that the only group he hated more than politicians was journalists. He considered them liars and had nothing but distrust for them. My quilt represents a bulletin board of clippings and thoughts. Central in the design is a microphone image hanging from a noose. While many would like journalists to be silent, they continue to speak and write through these dangers in order to tell the truth, to make transparent the things that wish to hide. I propose that we celebrate the truth-tellers and thank them for their courage in telling this truth.
CALL TO ACTION
More than ever in our history, we need fair and unbiased information about the world. And journalists providing that information are increasingly under threat for their work. 78 lost their lives doing their jobs just in 2017. Our demand for news as it happens has journalists embedded with troops alongside our trained and armed military. Revealing secrets of drug cartels results in threats to reporters and families. Telling the truth turns reporters into targets by those who don't want the truth to be told. Journalists in the US are referred to as enemies of the people by our government – just for telling the truth. I honor these brave "enemies" for their courage. I honor them for digging deep, uncomfortably deep in their pursuit of the truth. I plead that critics of the media open their minds to truth-tellers. I plead that citizens pay sincere attention to the stories provided by journalists. I plead for respect for the profession, which exercises free speech as guaranteed by our constitution.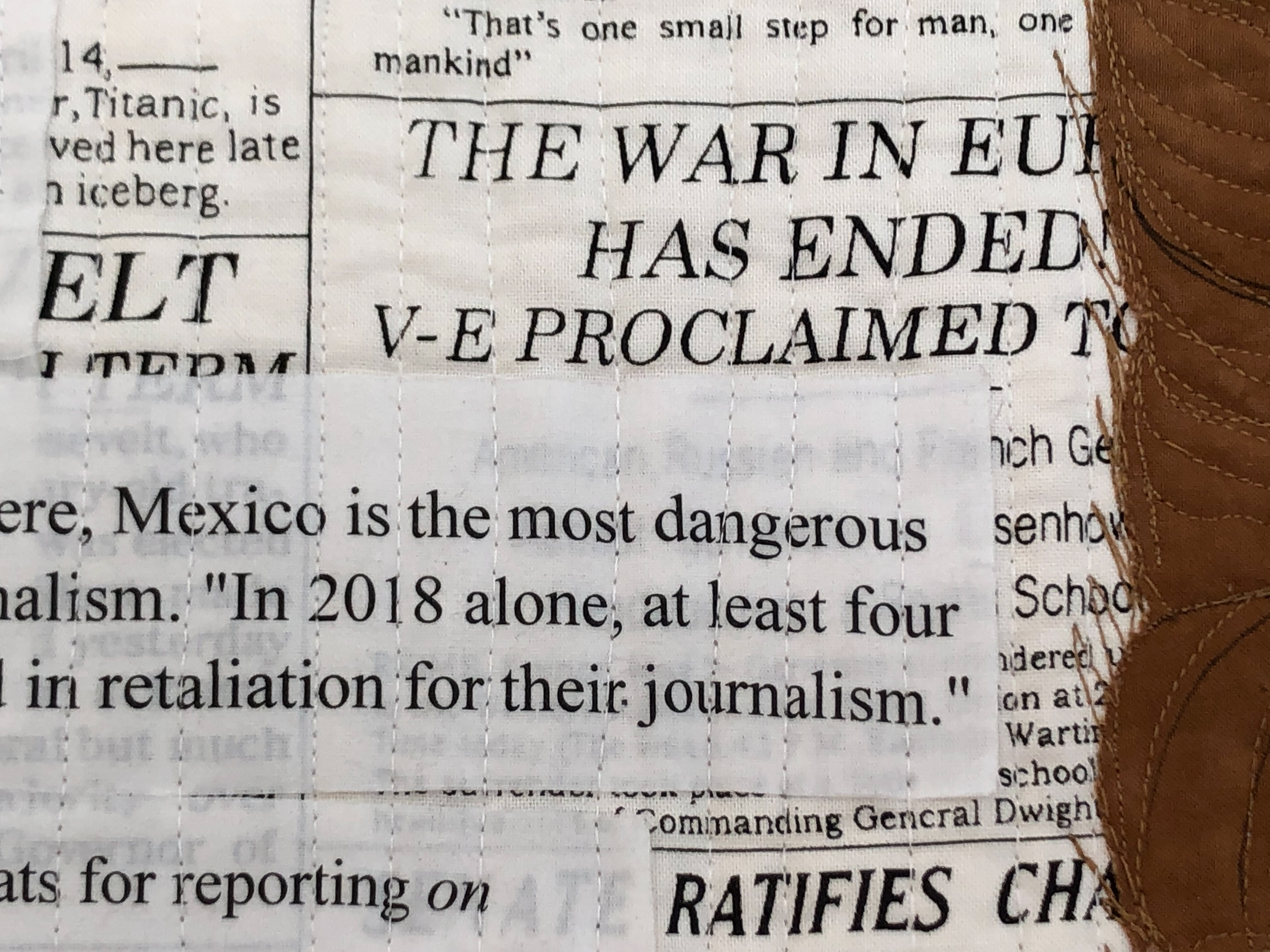 ENID WEICHSELBAUM
Even as a small child. I was always making something. I saved bits of fabric, paper, paint, wood, interesting rocks – because "I can make something with this." I was influenced deeply by my father who thrived on working with his hands and seeing beauty in the world around him. I studied art and languages at Luther College and in Norway. I had careers in education, incentive marketing and sports marketing. This work took me around the world. But I always had an art project with me. I am primarily an art quilter, interpreting experiences and favorite images into wall quilts.
www.enidgjelten.com