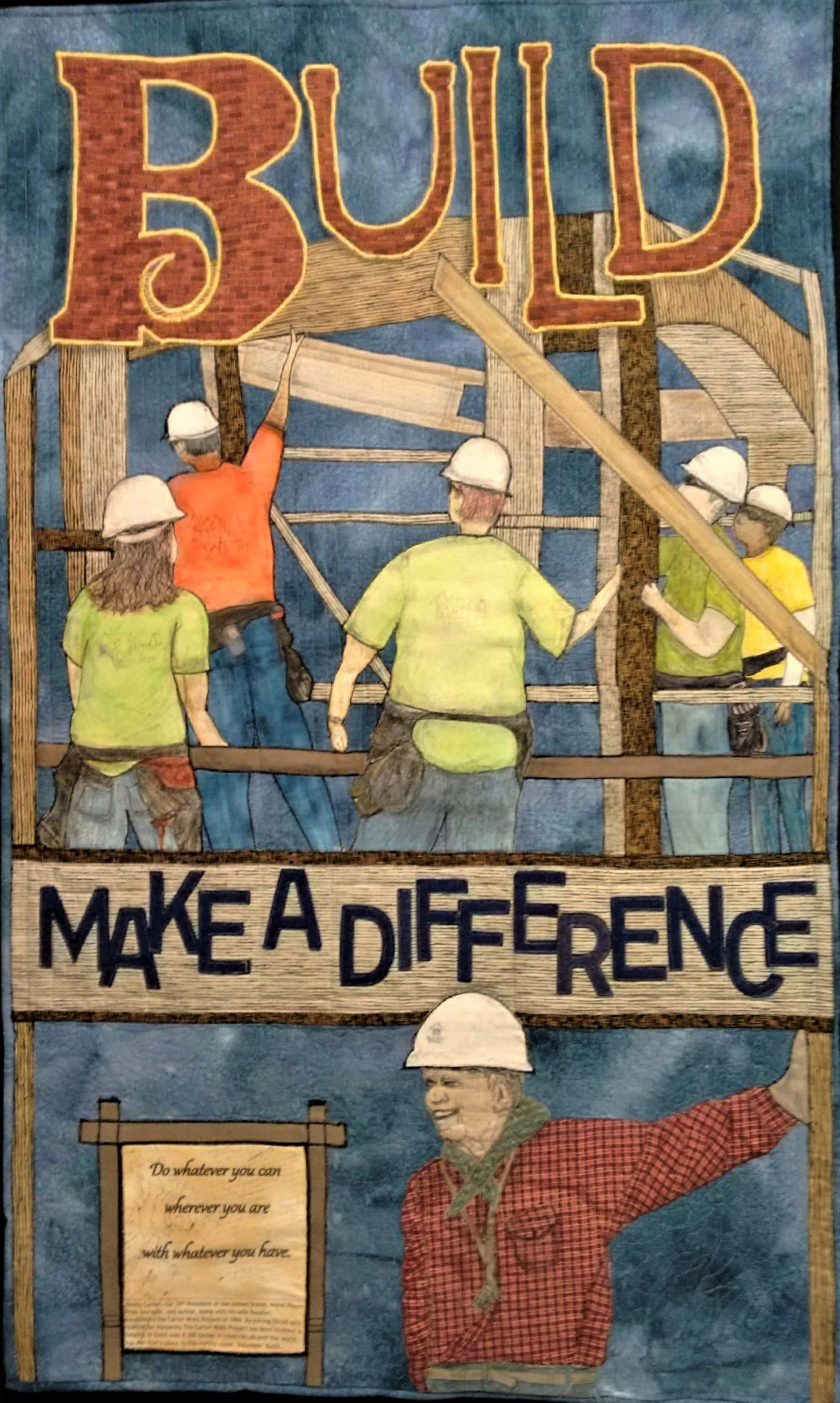 BUILD … MAKE A DIFFERENCE *
There are many people in this world who do not have a safe and decent home. Fortunately, there are many organizations with the skills and the desire to help build good homes for those who are in need. These organizations rely heavily on volunteers who bring skills and a willingness to learn new ones to each project.
Jimmy Carter, 39th President of the United States and author, is a man on a mission to make the world a better place. In 1984 after volunteering on a Habitat for Humanity project, he and his wife, Rosalyn, created the Carter Work Project in partnership with Habitat for Humanity. The Carters have become tireless advocates, active fundraisers, and enthusiastic construction volunteers. They have joined more than 100,000 volunteers to help build more than 4,300 homes in 14 countries.
Habitat for Humanity is international and just one organization that is doing this good and vital work. There are many more community-based organizations that are always recruiting talented volunteers. Help make this a better world. Volunteer. Build. Make a difference.
CALL TO ACTION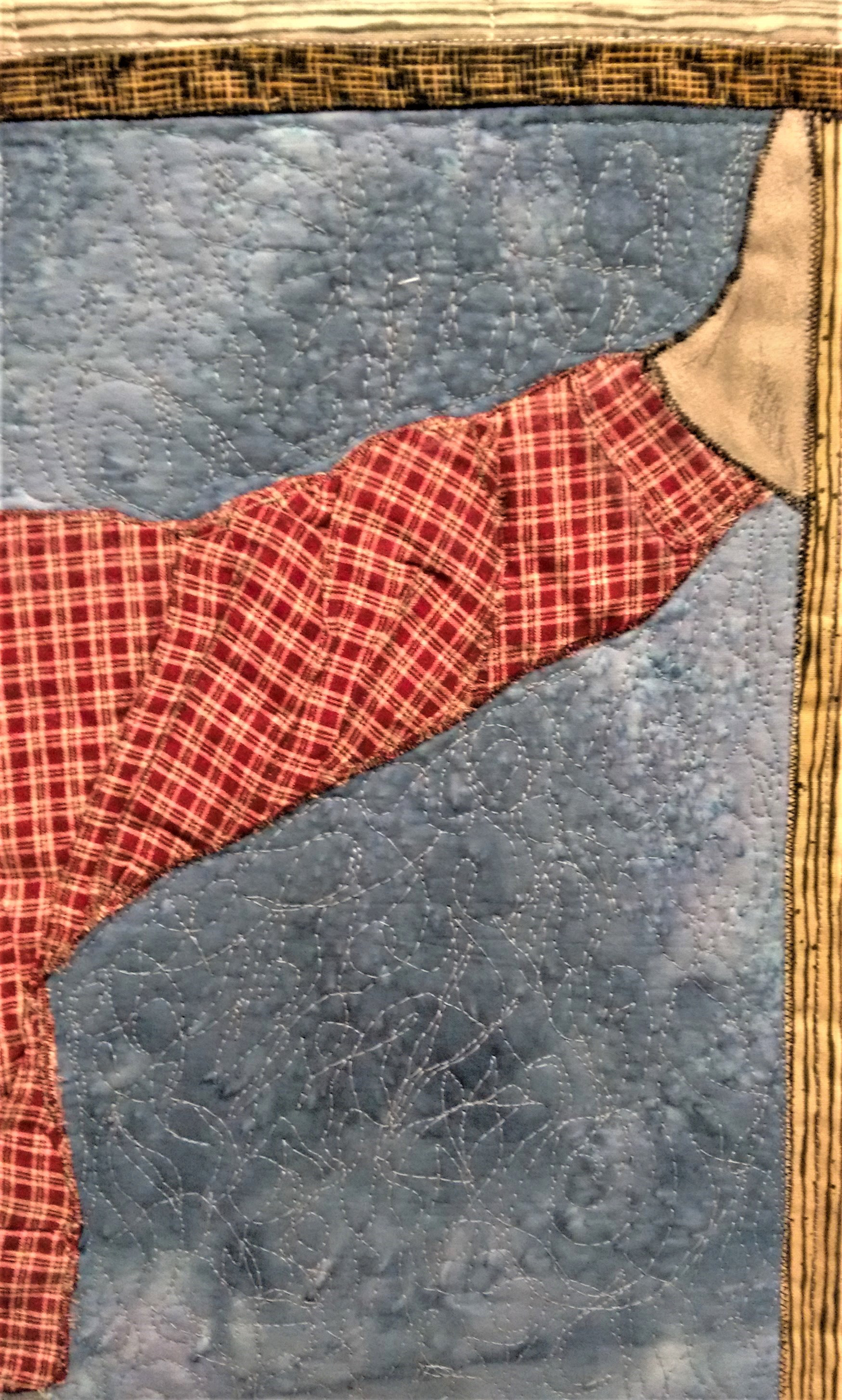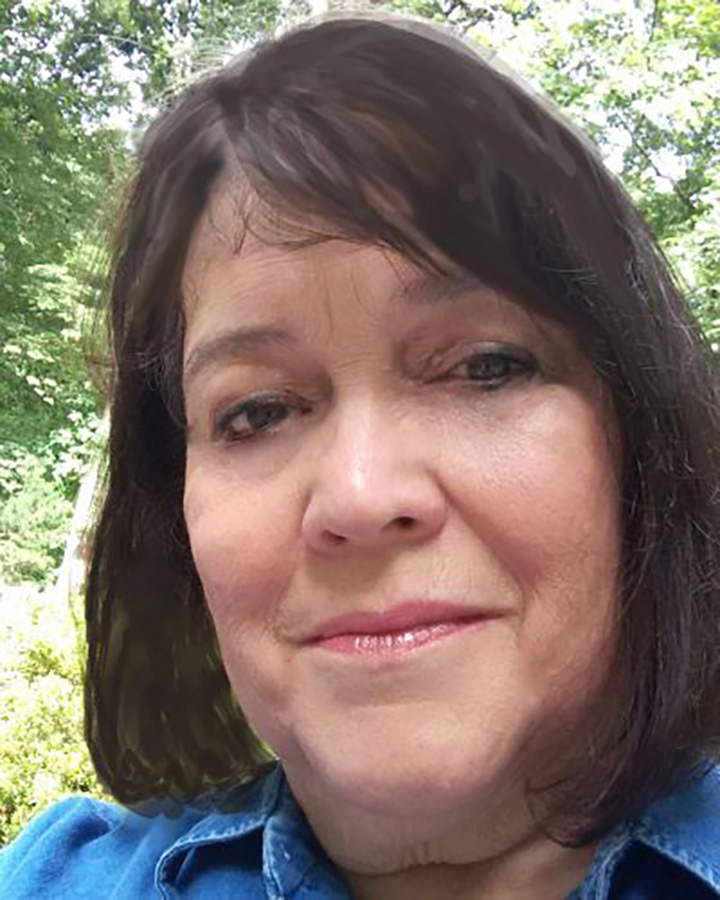 BARB INGERSOLL
Barb Ingersoll has been making art since childhood. She works in a large variety of media but textiles have been at the heart of most of her art pieces. Besides textiles, her pieces may include paint, paper, vintage photographs, encaustics and ephemera. Her inspiration comes from unexpected places, nature, or just a moment in time. Barb works out of her home studio in North Carolina and teaches occasional fiber arts and surface design classes. Her work has been published, exhibited in the United States, and is in private collections.