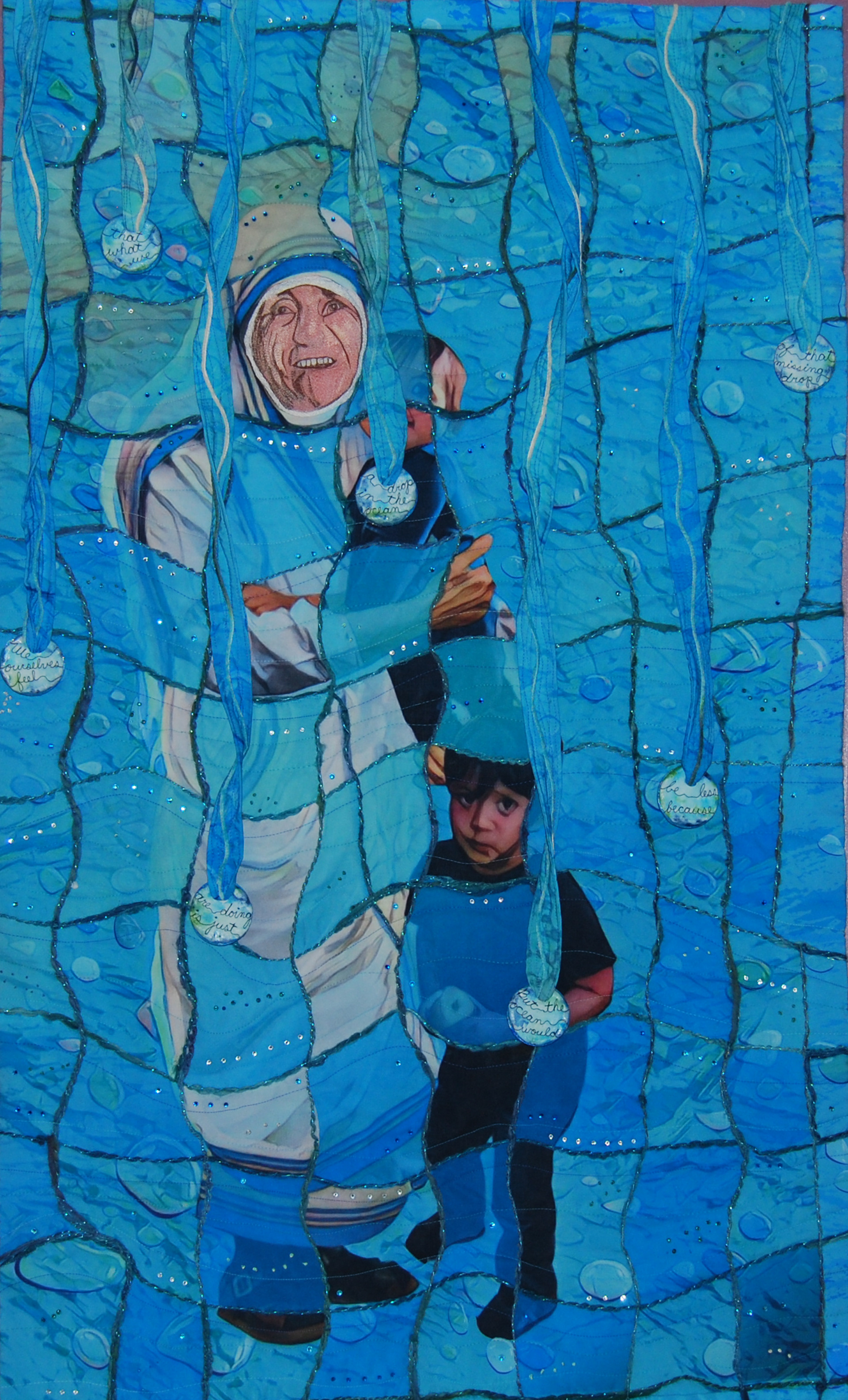 DROPS OF LOVE: A LIFE WOVEN WITH GOD *
Mother Teresa is a name known worldwide. Her legacy helps us make this a better world. Born in Skopje, Macedonia, 1910, she attended public school and was a member of a foreign missions group. At twelve, Agnes felt a calling to serve the poor. At eighteen, she joined the Catholic Sisters of Loretta, and worked in their school in Calcutta, India, taking her final vows in 1937. In 1946, SisterTeresa had a 'call within a call' to serve the poor. She left to start a group called the Missionaries of Charity, an official religious group accepting members worldwide. Vows included poverty, chastity, obedience, and a fourth vow to give service to the poor. It grew to two hundred operations in more than twenty-five countries. Sister Teresa was honored with the most awards of any woman, including The Noble Peace Prize, Congressional Gold Medal, Schweitzer International Prize
"We ourselves feel that what we are doing is just a drop in the ocean. But the ocean would be less because of that missing drop." This is an invitation to learn her life and offer drops of love into our ocean.
CALL TO ACTION
To learn the life and legacy of Mother Teresa and offer 'drops of love,' acts of charity, would be the only request from the followers of Mother Teresa. She herself said that anyone can start with one small act of kindness and grow from there. Her life, woven with God, was dedicated entirely to this philosophy.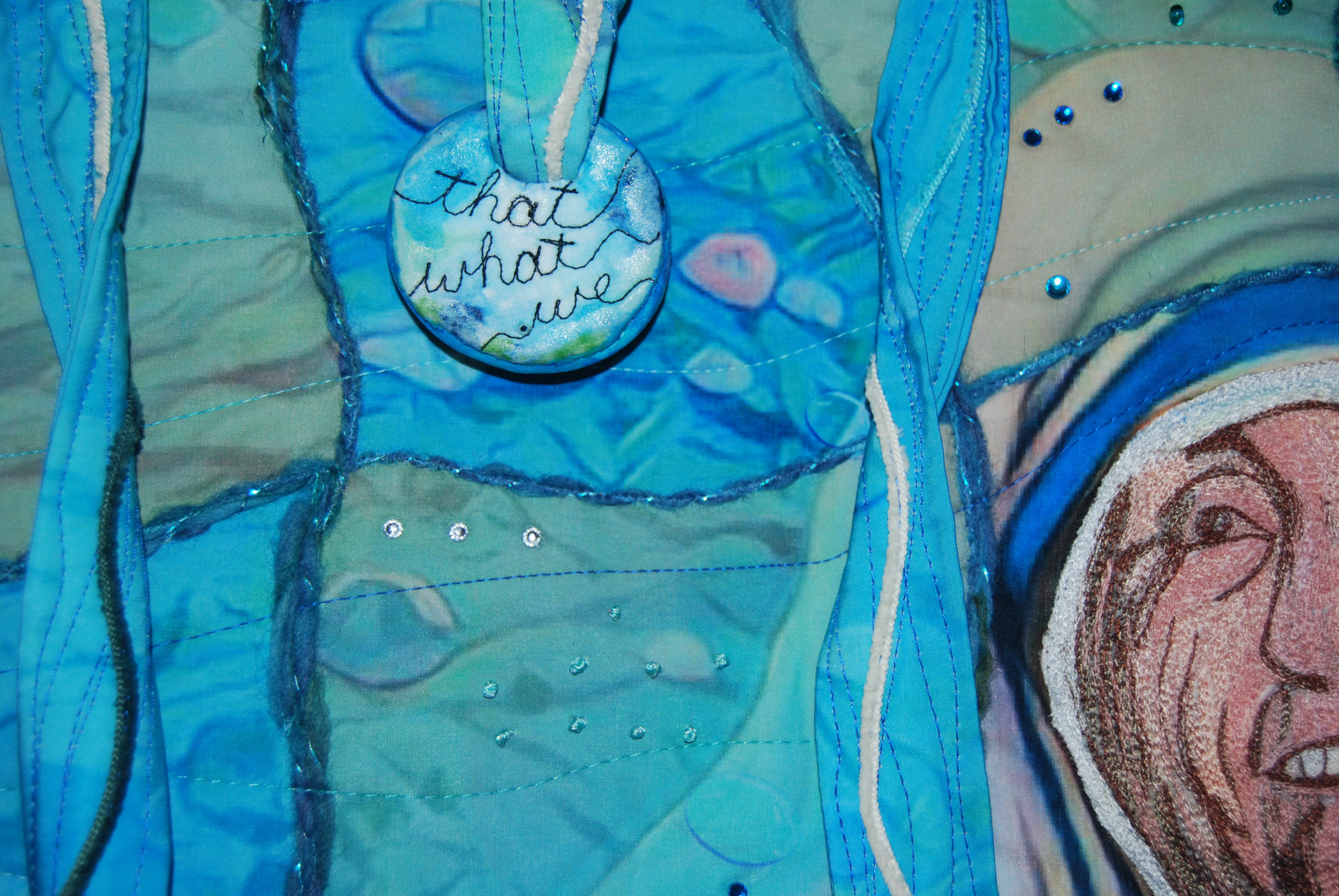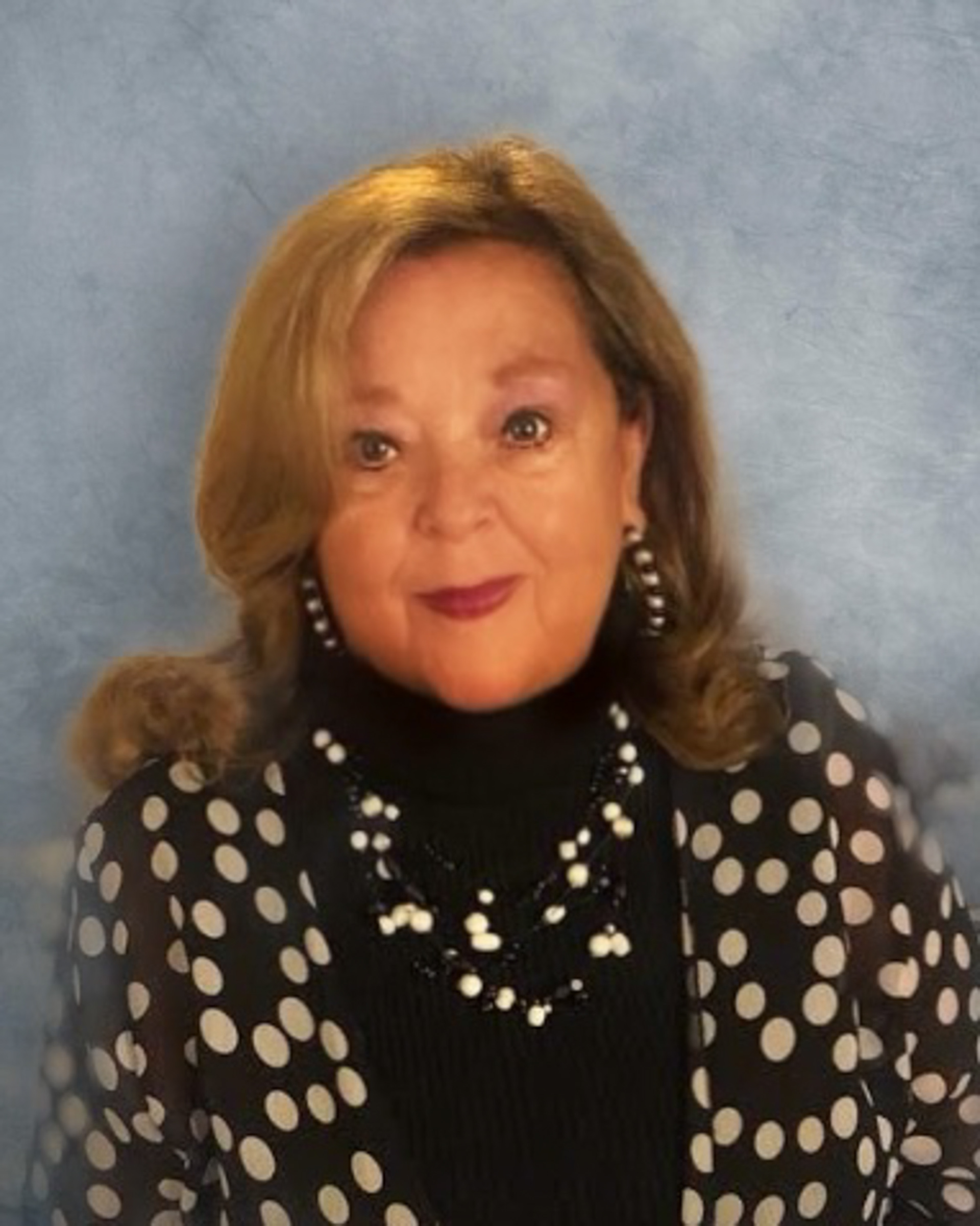 CINDY PRYOR
Cindy has been working with fiber art for more than 30 years. She started with art festivals exhibiting wall hangings and women's clothing, which were pieced, painted, and beaded. As an art educator, she added a graphic art degree and now designs many of the fabrics used in the fiber art.