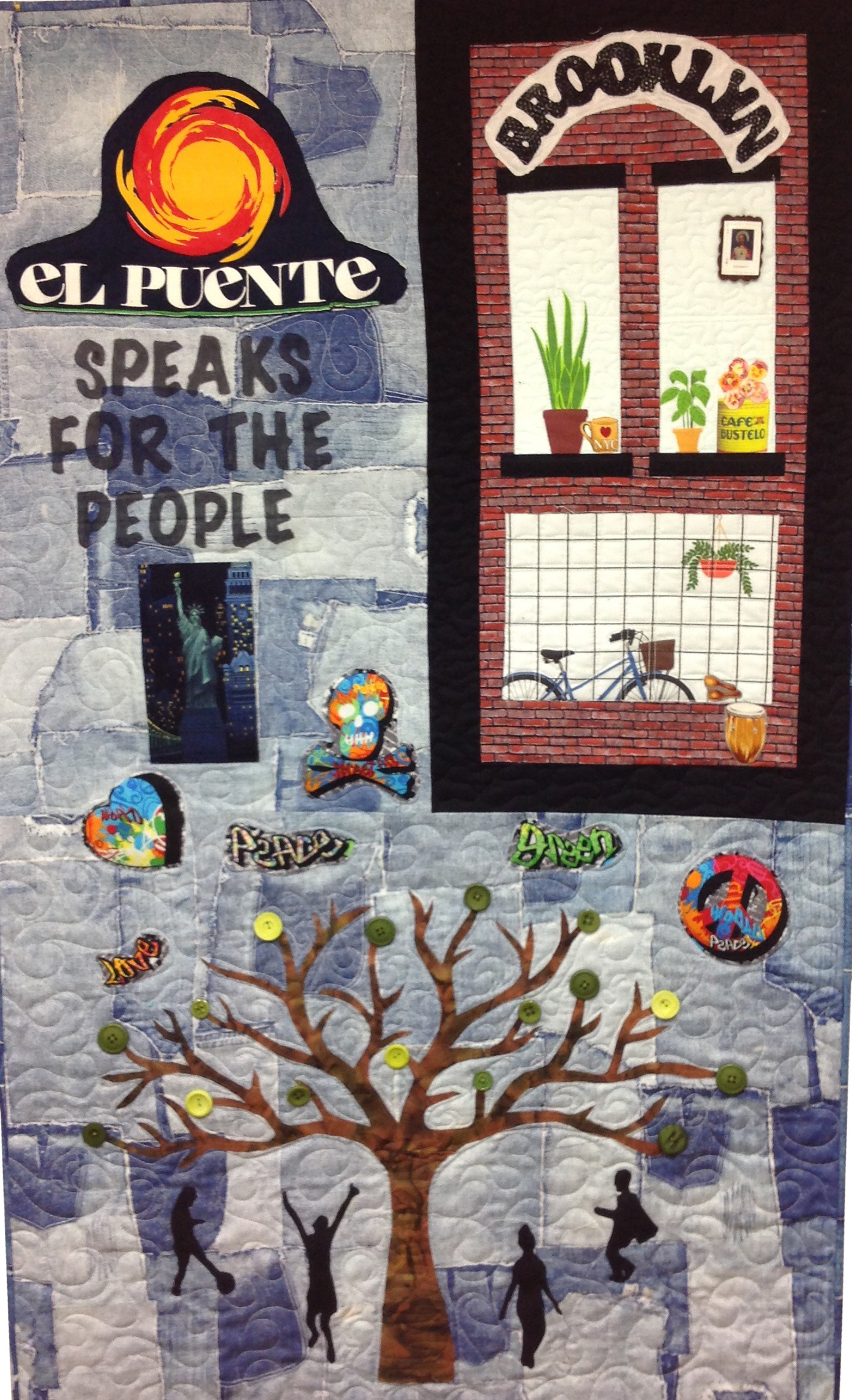 EL PUENTE SPEAKS FOR THE PEOPLE
El Puente is a community group of activist, artist and educators. They have been in Williamsburg Brooklyn for over 30 years. Among some of the programs they have are free after-school programs and free summer camp. They have fought for fair housing, environmental issues, immigration issues and have supported local artists. The founding members Luis Garden Acosta, Francis Lucerna and Gino Maldonado all grew up and continue to live in our community. They are all an inspiration to our community.
CALL TO ACTION
El Puente is a community group that helps with education, arts and climate issues. Please visit their website to see how you can help.
www.elpuente.us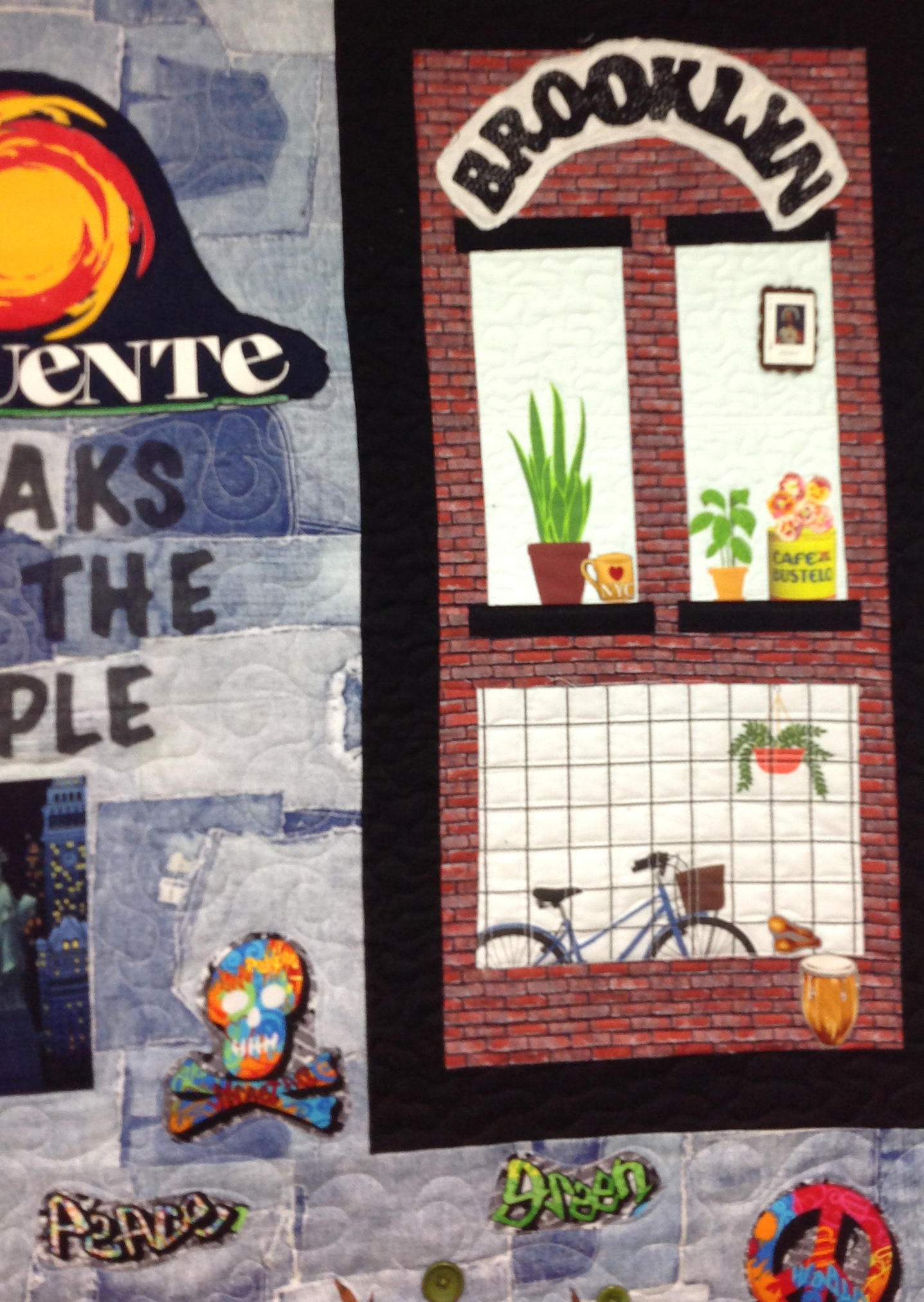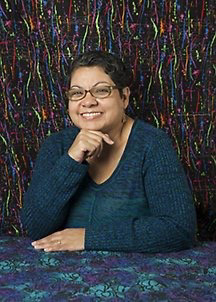 SYLVIA HERNANDEZ
Sylvia is a self-taught quilter, She grew in Brooklyn NY and still lives there. She is the President of the Quilters of Color NYC and CoPresident of The Brooklyn Quilters Guild. She is community activist and she creates art quilts that tell stories of current events. Sylvia is a community artist and has worked with El Puente for the last 10 years. El Puente is a community of activists in Williamsburg Brooklyn and Puerto Rico. 

www.BrooklynQuiltGirl.com