THE VIRGIN OF GUADALUPE
The Virgin of Guadalupe is a power symbol of Mexican identity. She stands for everything from motherhood to feminism to social justice. Although strongly identified as a religious symbol, her image appeals to the secular world as well. She has become popular in so many ways. All are positive and affirming. The symbols are all meaningful to the image.  She is depicted standing in flames with a crescent moon at her feet, held up by an angel. The roses are in response to the belief that she dropped Castilian roses out of her cape to prove she was not the imagination of Juan Diego who first encountered her in 1520.
CALL TO ACTION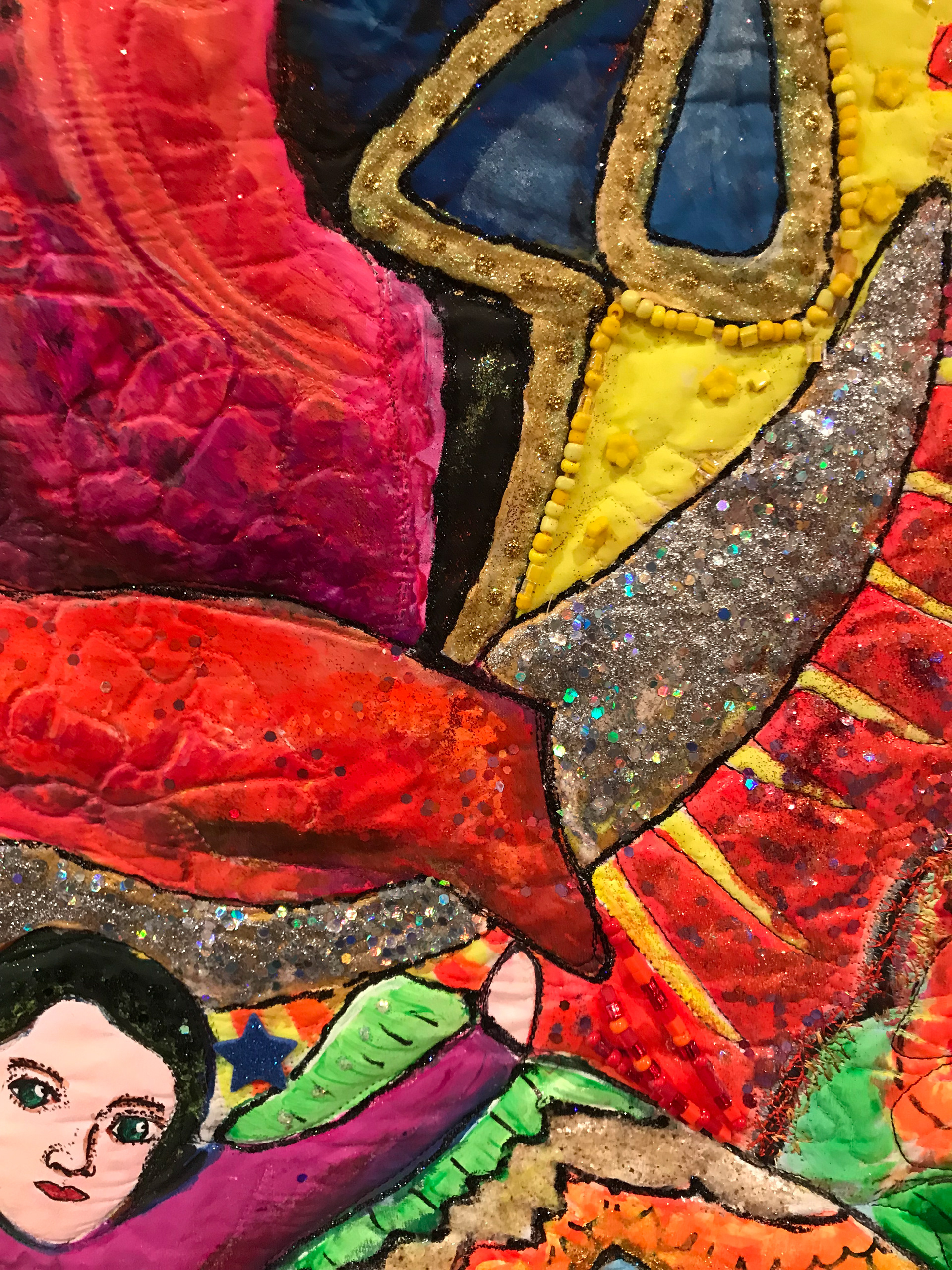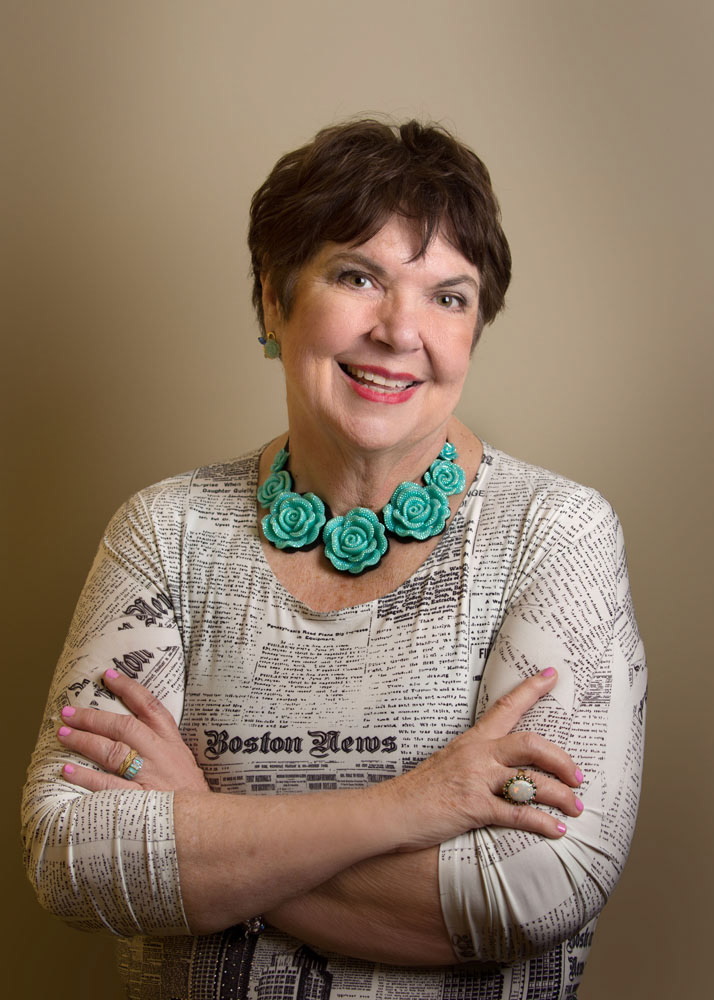 Frances Holliday Alford is an artist living in Grafton, Vermont.  A native Texan, she was a special education teacher for many years. After retirement, she was able to focus on her art making. She is best known for heavy embellishment, bright colors, whimsical images and multimedia.
www.FrancesHollidayAlford.com