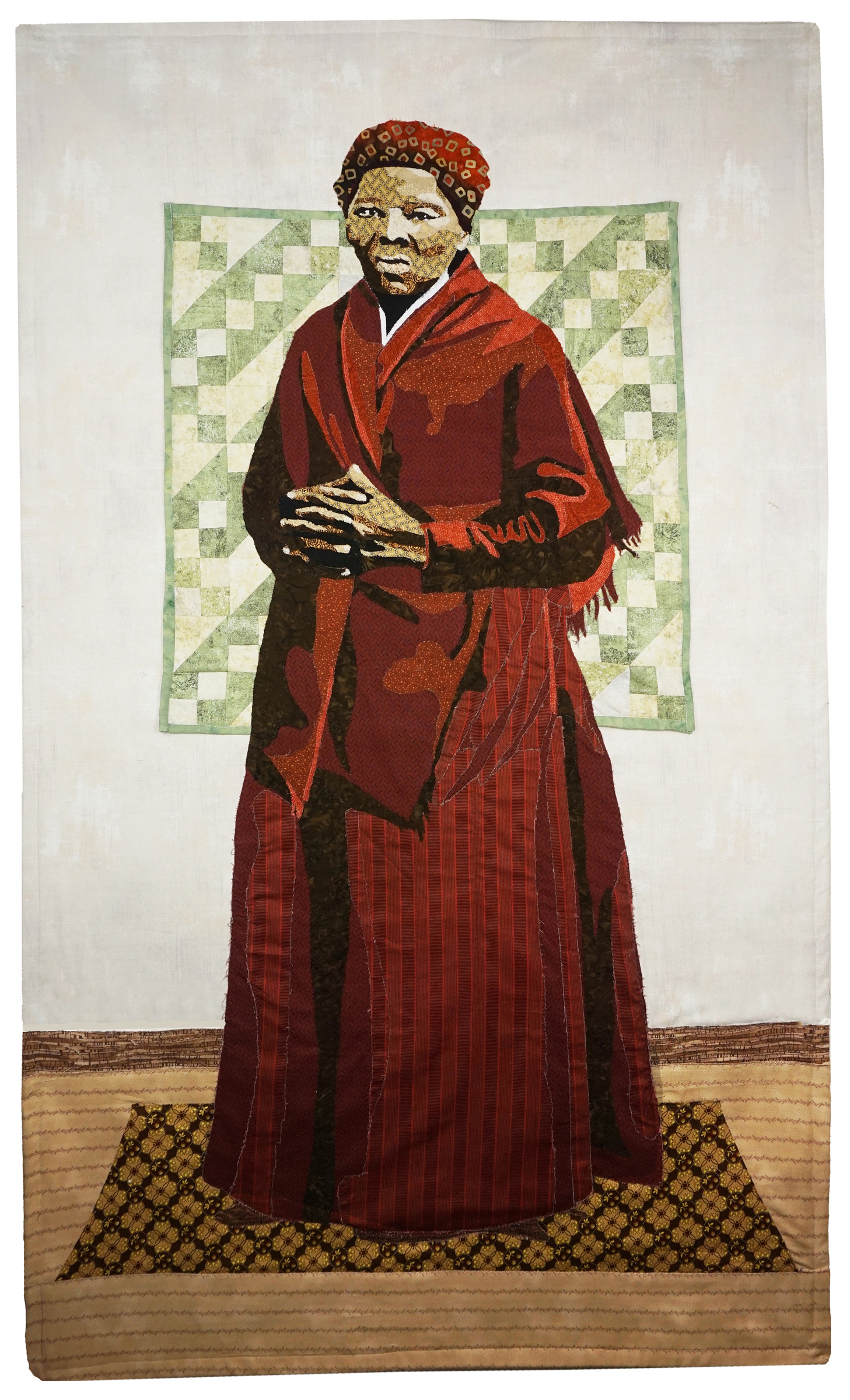 HARRIET TUBMAN *
Harriet Tubman, often referred to as "Moses," is remembered as a conductor on the underground railroad. Having escaped slavery on her own prior to the Civil War, she then helped many others escape to freedom in the north.  Contrary to the name, this was not a train one boarded and sat on comfortably until their final station destination. It was a difficult and dangerous trek by foot, often at night and in winter to avoid detection. In addition, Tubman also provided specific instructions to many more fugitives who escaped to the north on their own, and aided in the Union effort during the Civil War.
Inspired by an 1885 photo by Horatio Seymour Squyer (in the public domain) in the collection of the National Portrait Gallery in Washington, DC; I have added a quilt behind Harriet Tubman in a pattern called "railroad" which was popular during her lifetime and which references both the underground railroad and my artistic roots as a quilter.  
This piece is constructed in raw edge machine applique, using commercially available cotton print fabrics and cotton canvas backing.  Many of the fabrics used are Civil War era reproduction fabrics, an additional reference to her historical timeframe.
CALL TO ACTION
During her lifetime, Harriet Tubman fought for many things—she fought to bring an end to slavery; she fought for women's right to vote, and she worked to provide a stable living environment for those at the end of their lives.  Honor her by contributing to any of the causes she felt strongly about—the rights of freedom, for racial equality, for women and for the elderly.  Or donate to the National Park Service, which maintains the Harriet Tubman Historical site in Auburn NY here:
www.nationalparks.org/explore-parks/harriet-tubman-national-historical-park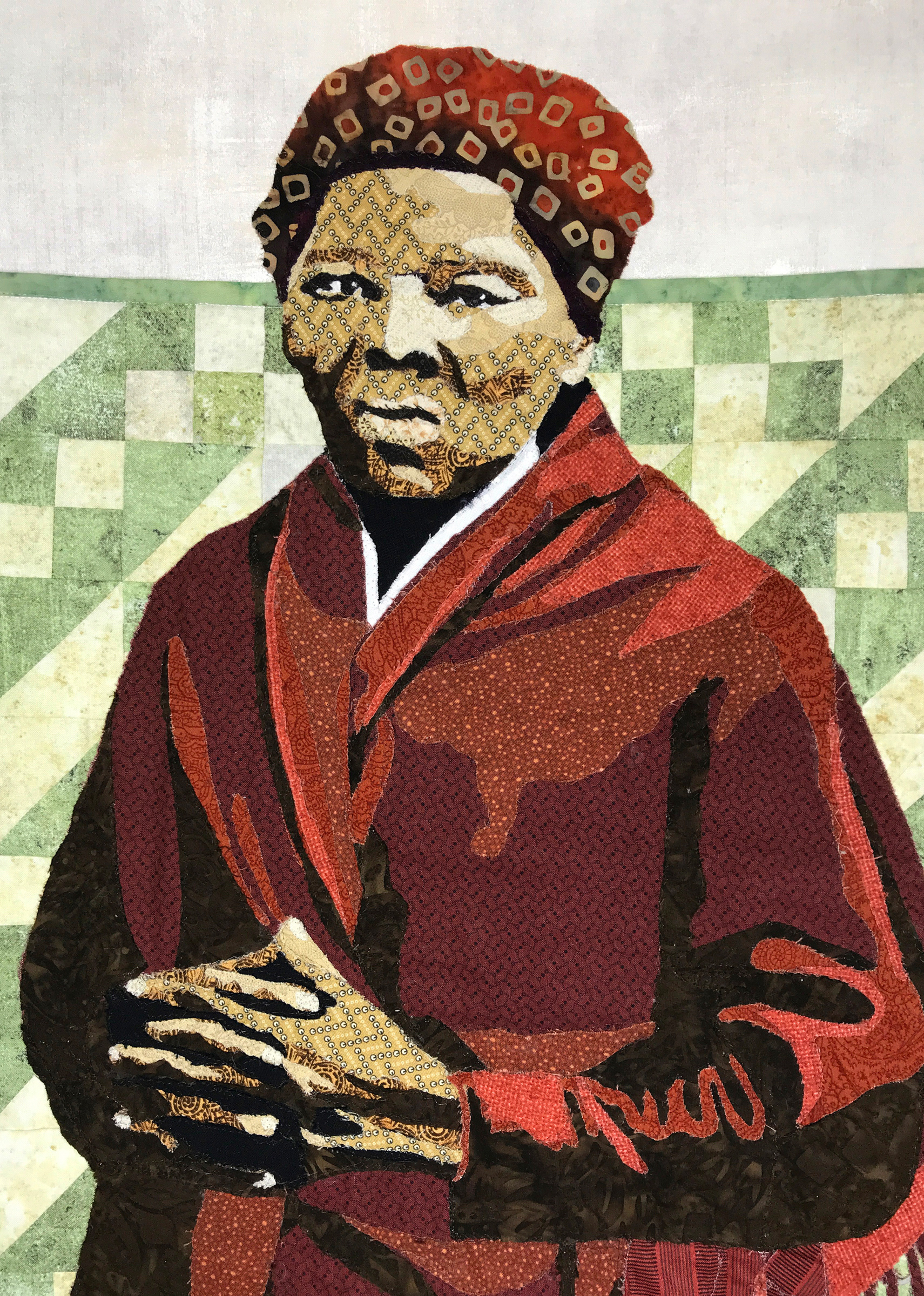 LENI LEVENSON WIENER
Leni Levenson Wiener is an art quilter, instructor, coach for emerging artists, author of four books and numerous magazine articles; and is included in several compilation books. She has appeared on The Quilt Show and Quilting Arts TV, has an online class with iquilt, and is a BERNINA Ambassador. Her raw-edge machine applique quilts focus on the body language of people caught in ordinary moments and have been exhibited throughout the US and internationally. Leni's solo "Park Bench Stories" show exhibited in the U.S. and Europe and ended its run at the National Quilt Museum in 2020.
www.leniwiener.com