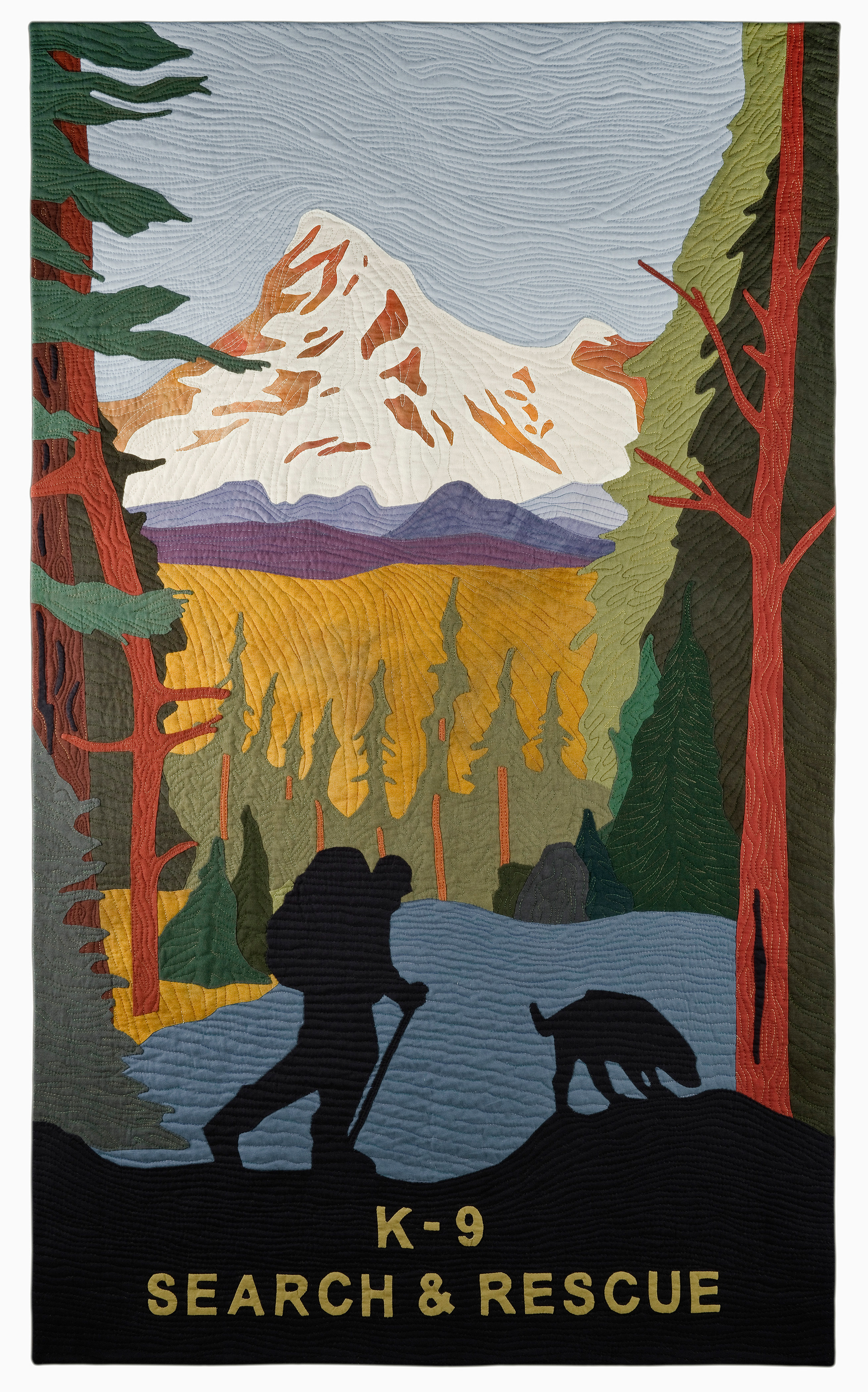 K-9 SEARCH AND RESCUE *
Missing children. Stranded hikers. Buried skiers. When disasters strike, unique teams of canine and humans set out to rescue and reunite people in trouble. Who hasn't been moved by images of a dog and its handler heroically climbing through rubble or fearlessly braving fire, smoke and debris in search of trapped and injured victims? Or been inspired by these valiant teams charging headlong into ferocious weather, over severe terrain and into danger to help those in desperate need? 
When they aren't saving lives through first aid and CPR, searching the wilderness with air-scent trailing, performing avalanche rescues, detecting human remains, or doing water searches, the teams are out in the community providing public education and demonstrations. 
What most don't realize is that these K-9 Search & Rescue units are all-volunteer organizations, surviving on the tireless efforts of unpaid volunteers. Handlers are responsible for all their expenses, including years of training, classes, re-certifications, equipment and veterinarian care for their animals. These amazing heroes among us go above and beyond every day, coming to the aid of anyone lost or injured whenever and wherever they are needed.
CALL TO ACTION
One of the principal missions of SAR foundations is to provide funds to supplement the Sheriff office's budgets in each county or jurisdiction across the country. K-9 Search & Rescue relies primarily on the private donations of businesses and individuals. Every mission is performed free of charge. Donations go towards:
• Training
• Supplies and equipment for the teams and dogs
• Radio communications equipment
• Storage facilities
• Public education and awareness
• Non-profit organization administration expenses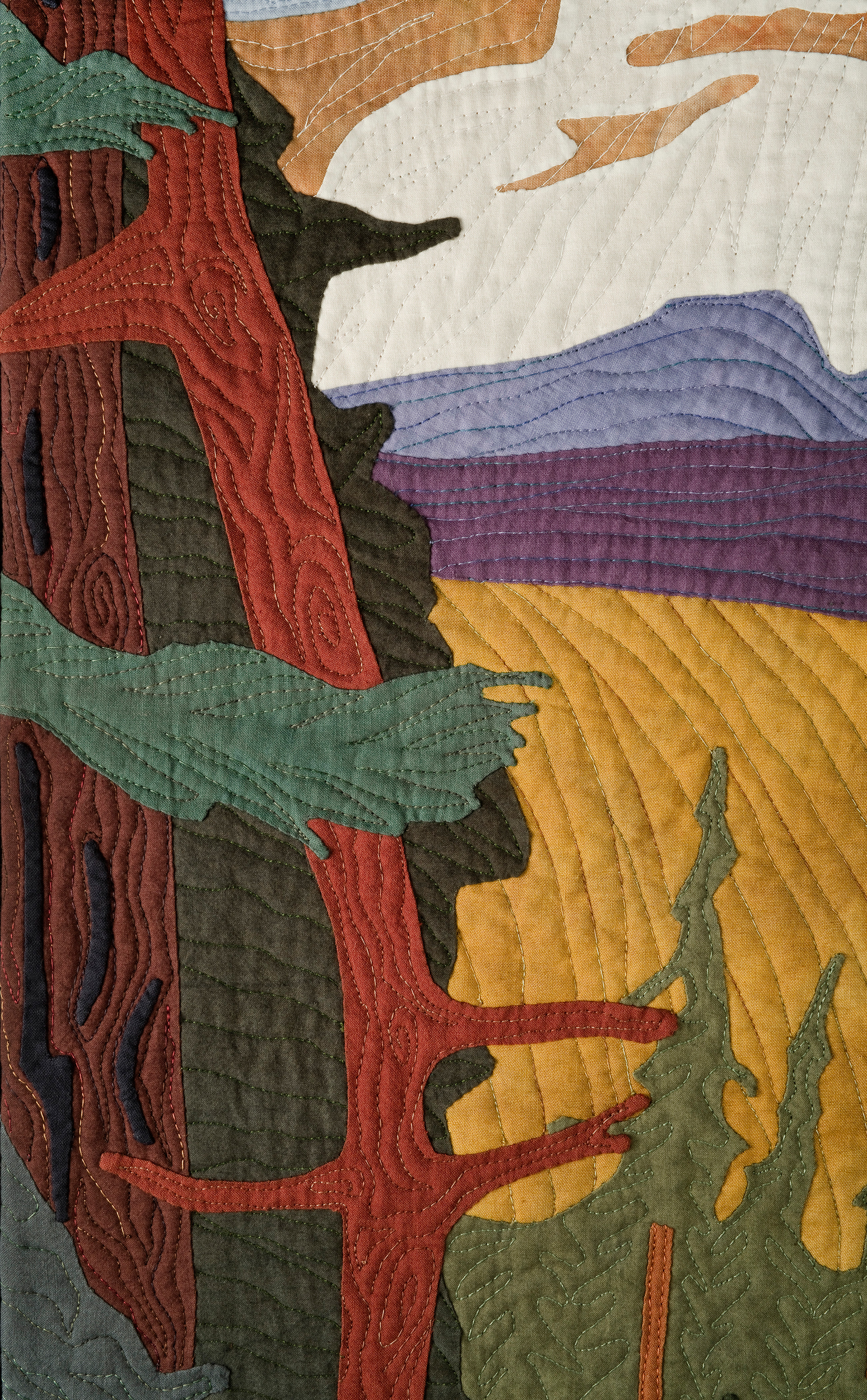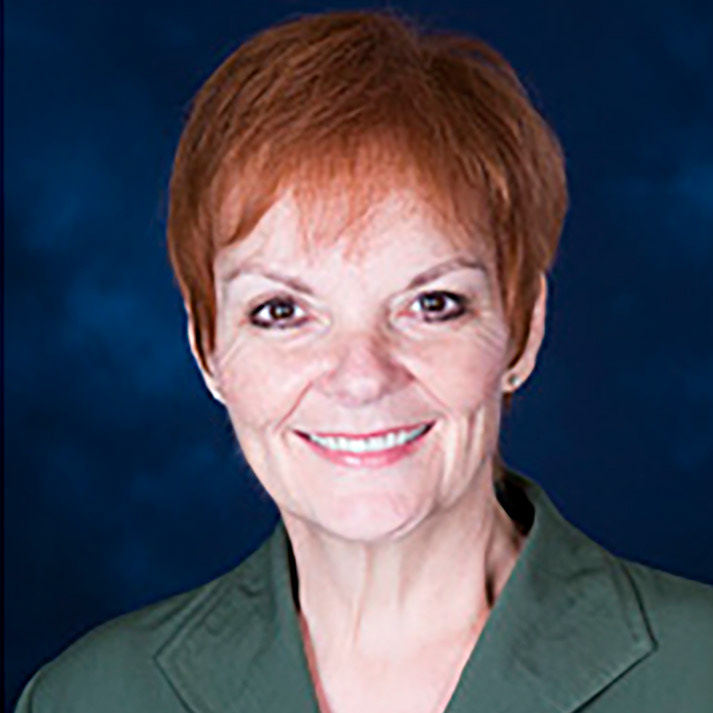 TERRI SHINN
Terri Shinn has had a needle in her hand from an early age, she comes from a long line of quilters that helped shape and influence her passion for textiles. Terri's artwork and techniques continue to evolve. Her work has been featured in numerous books, regional, national and international shows, and is included in private and public collections. She views experimentation as an essential part of the process. Terri especially enjoys the discovery process as she plays with a multitude of materials, experiments with different textures, and tackles new techniques. She's always looking for new ways to "torture" fabric.
www.terrishinn.com
PHOTO CREDIT: Mark Frey