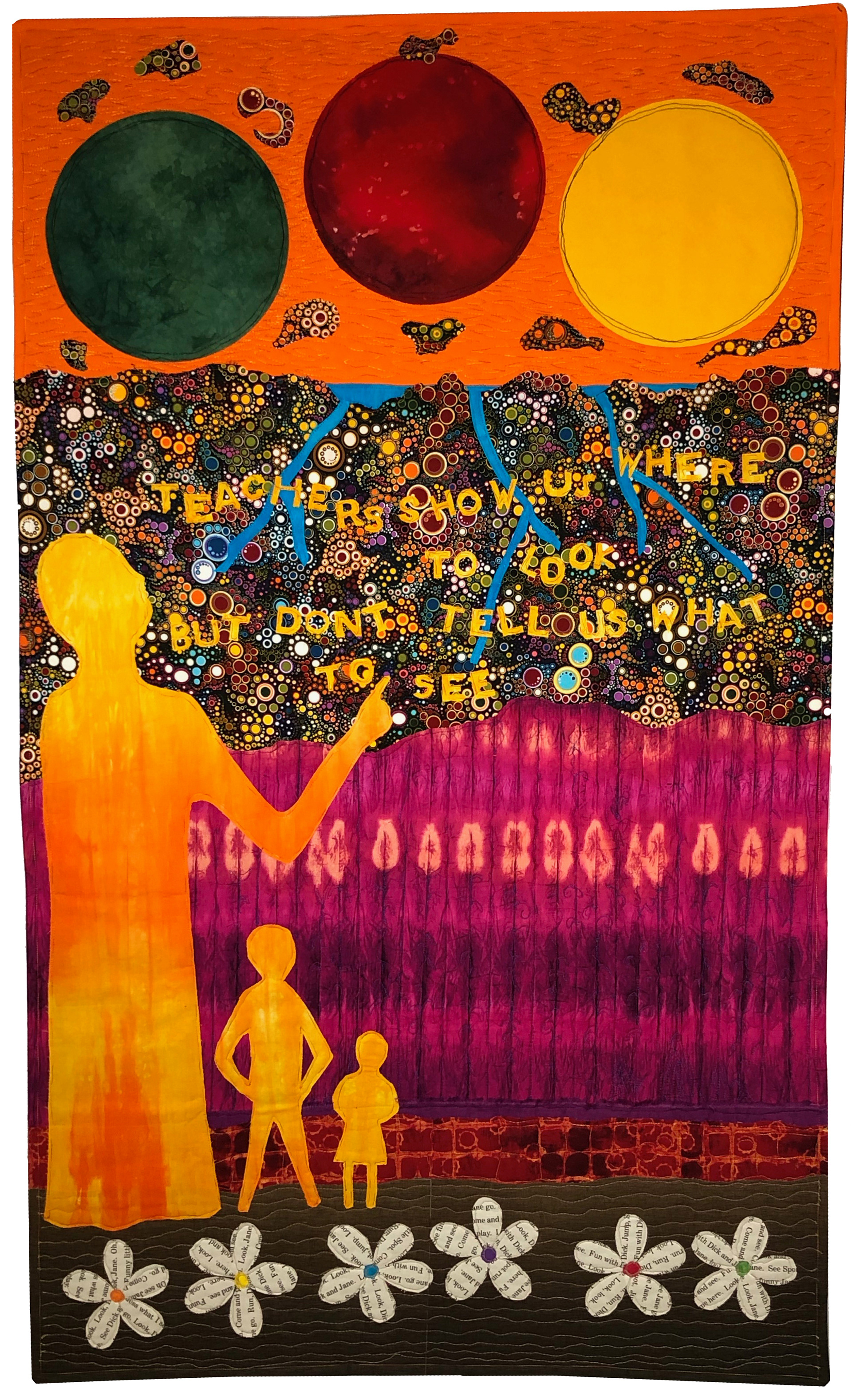 LOOK, LOOK
My quilt, "Look Look," celebrates all teachers of every age and every land. Teachers are the universal superheroes, "ordinary people who have embraced an extraordinary calling." Whether their classroom is modern marvel equipped with the latest technology or a bombed-out shelter in some war-torn city, or a one-room country school, or the ground beneath a shade tree in some dusty village, they passionately and purposefully go about their devotion to their students, despite being generally underpaid and under appreciated. 
Every day finds them working long hours with loving determination, giving of themselves in ways most of us cannot imagine. They sacrifice their own resources, their free time, as well as that of their families. There is little or no fanfare, no drums and bugles; just the consistent day-to-day tasks that must be done. Teachers do this because it is what they choose to do. They nurture the children of the world; and every now and then they are rewarded with those glorious moments when a child's face lights up with a newly discovered skill. Teachers make a better world by helping children discover that wonderful potential within them. They show them where to look without telling them what to see.
Rachel was born in Alabama, has lived all over the United States, and now resides in Alabama. She is married to YC Parris. Rachel is retired but has an MA degree in Speech/Language Pathology, and a B.S. in Elementary Education. She has worked as a teacher, a speech/language pathologist, a rehab director, and a nursing home administrator. She enjoys art quilting, reading, hanging out with friends, and fine wine.