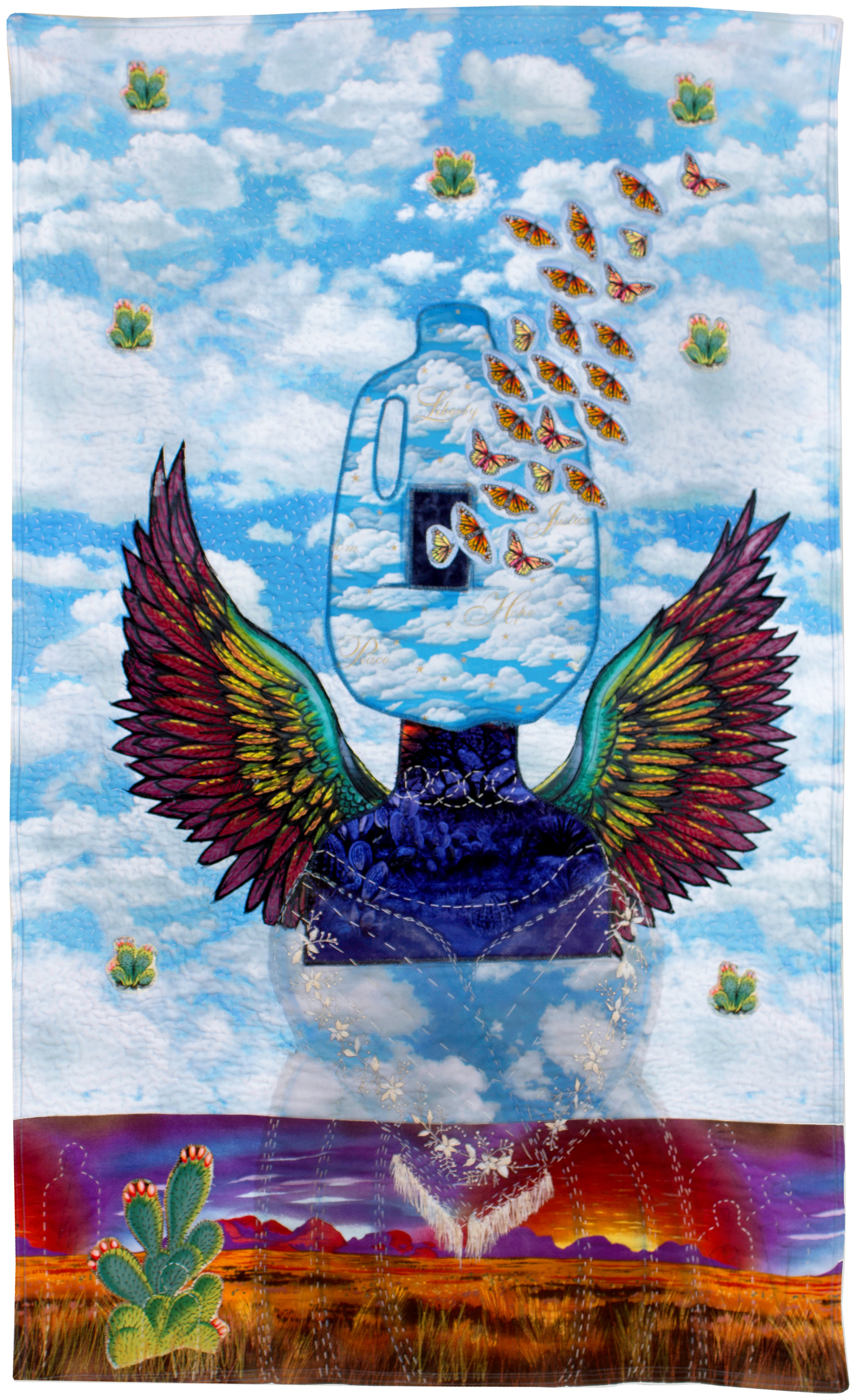 OUR LADY OF HUMANITARIAN AID *
This art honors two volunteer-based groups that address different dimensions of the suffering caused by policies toward refugees, migration, immigration, and border policing. No More Deaths/No Más Muertes maintains a humanitarian presence in Arizona along remote corridors into which migration has been pushed. Volunteers hike the trails and leave water and other supplies. Border Angels advocates for human rights, humane immigration reform, and social justice on issues related to the US-Mexican border. Border Angels engages in awareness programs, legal aid, and resources that include trips to the desert outside of San Diego to place water and supplies along crossing routes. 
Our Lady of Humanitarian Aid is my contribution to this exhibition. This work is inspired by the stories on the US Mexican border. The resources and assistance are being provided with human kindness, love, respect, and dignity for so many that have endured so much. The organizations provide water, food, clothing, legal aid, and other assistance on both sides of the border for those seeking a safe life for themselves and their children. I have first-hand experience seeing these organizations in full operation. I want this work to celebrate, educate and add to those who donate for this greater good.
CALL TO ACTION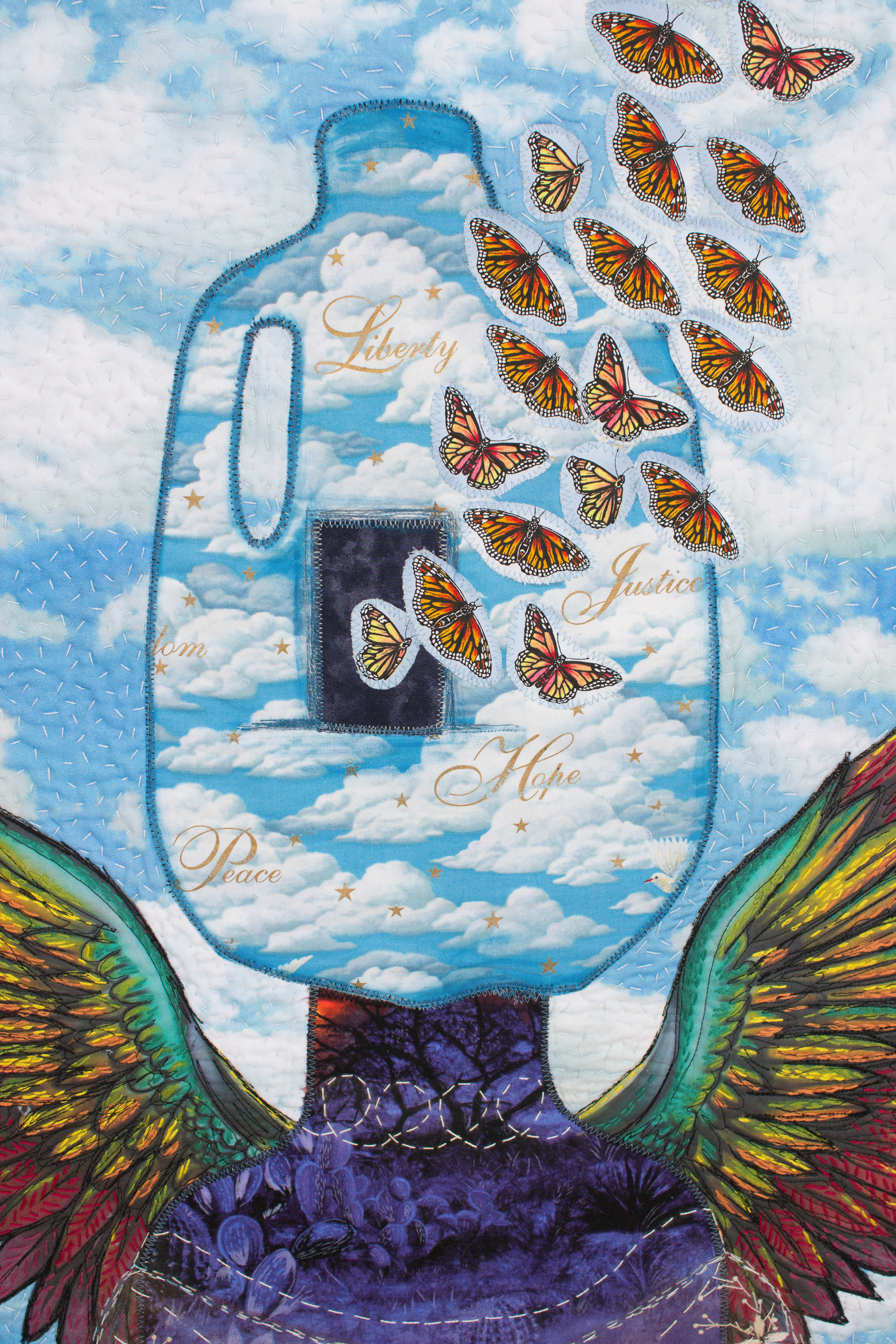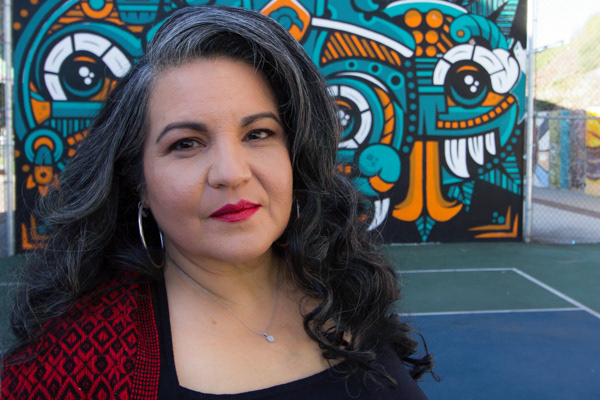 SABRINA ZARCO
Sabrina Zarco is an award-winning autistic Chicana queer multi-media artivist. She uses her unique way of experiencing the world fused with cultural influences to create her artwork. Sabrina's unconventional works tell stories, show dreams, and visually articulates how she experiences the world. Her distinctive visual processes of creating art manifest in a variety of multi-textural media with a primary focus on using fiber as a base. As an outsider artist, her work is a visual journal of her walk as a part of marginalized communities. Sabrina's work can be found in public and private collections, national, and international exhibits.
www.SabrinaZarco.com
PHOTO CREDIT: Liliana Hueso