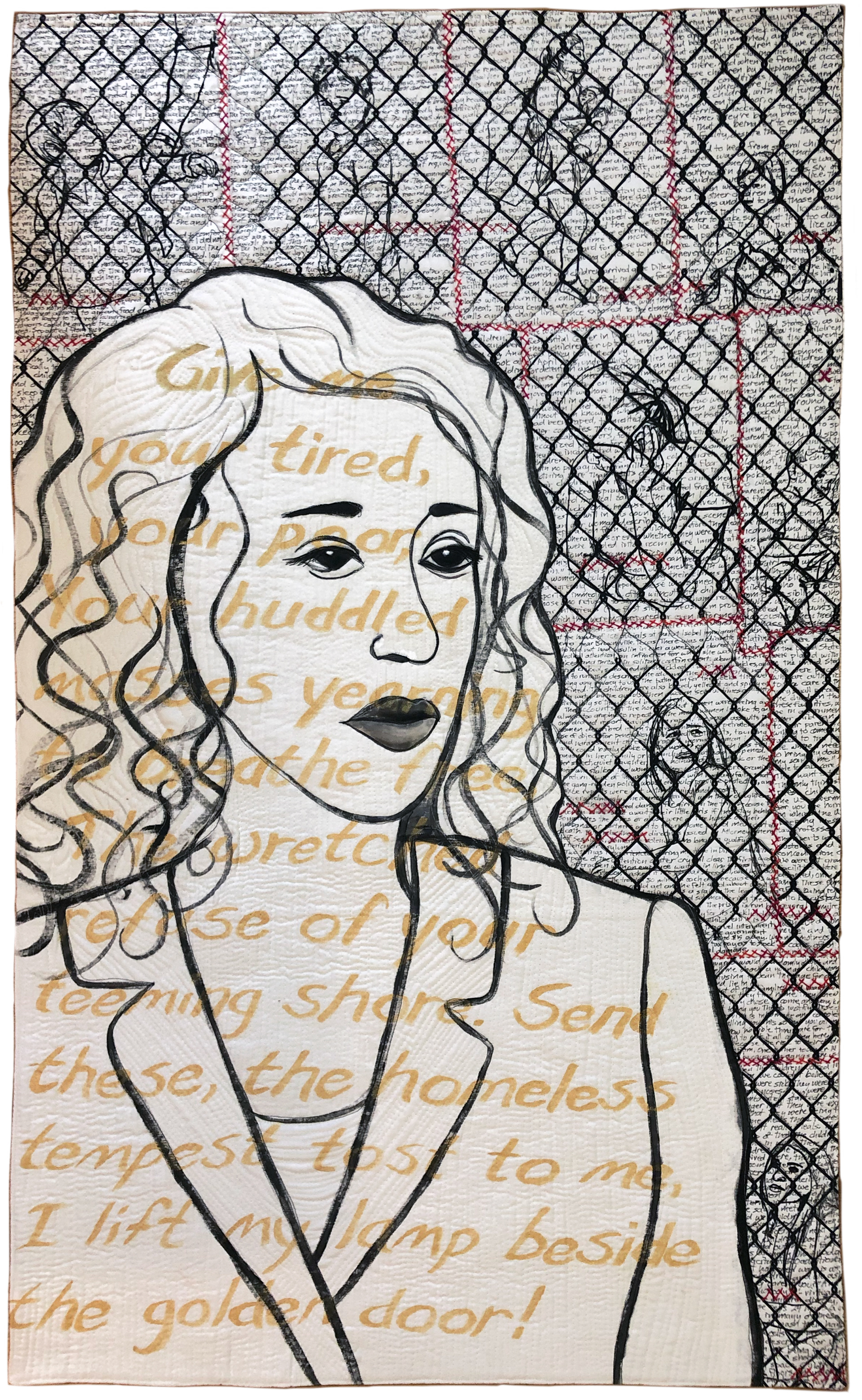 THE LIGHT KEEPERS *
Carolina Nuñez is a Venezuelan immigrant and a law professor at Brigham Young University. In 2018 she traveled to the immigration detention center in Dilley Texas and spent time working with the asylum seekers there, listening to their stories and helping them prepare for credible fear interviews. The burdens of rape, murder, and violence, were carried by these migrants along with their children on walking journeys none of us can imagine. The hopeless situations they had escaped, only to be incarcerated and treated as animals once they made it to the "Land of the Free" have inspired a flood of attorneys and other volunteers to give freely of their time, trying their best to aid these suffering men, women and children.
Because of a cruel policy restricting numbers of applicants at legal entry points, thousands of migrants have felt they had no choice but to try a desert crossing, and they have died. Children have been brutally ripped from the arms of their loved ones and kept in unspeakable conditions. The press is not allowed in. Lawyers have been some of the only witnesses to the atrocious treatment these vulnerable people have suffered. Thank you to attorneys Martin Garbus, Kyle Knapp, Carolina Nuñez, Marty Rosenbluth, Emily Strongwater and Warren Binford, and volunteer Catherine Powers for sharing the stories and humanizing these desperate people.
CALL TO ACTION
www.raicestexas.org
is an organization that funds the work immigration lawyers are doing in detention centers in Texas. You can donate to help them help more asylum seekers. You can also pressure your federal officials to fix our broken immigration system in a compassionate and equitable way. We must not be complicit by being complacent.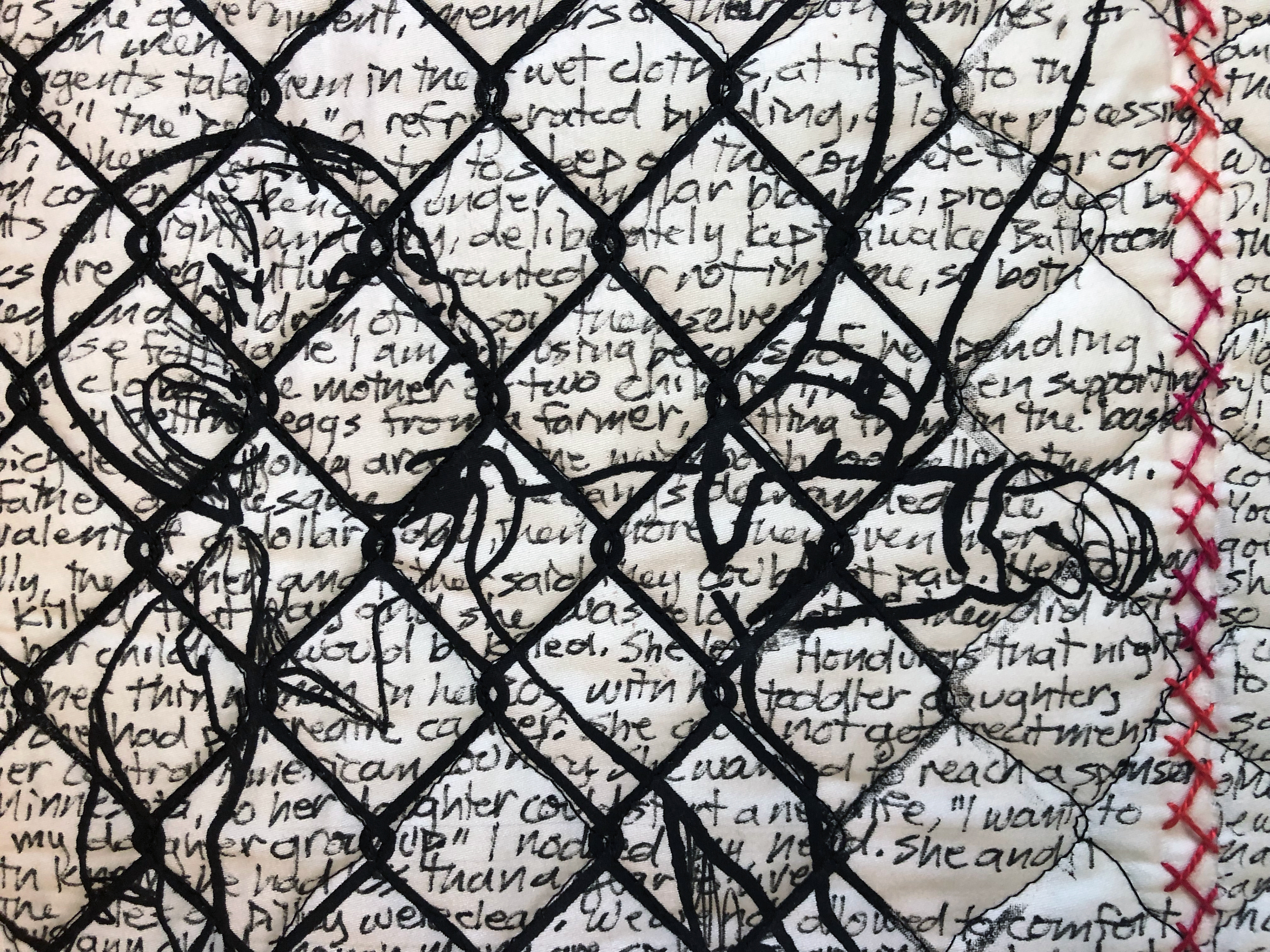 LYRIC MONTGOMERY KINARD
Lyric Montgomery Kinard is an award winning artist with a passion for sparking creativity in others. As an artist, author, and educator she transforms cloth into art in her studio and timid spirits into confident creatives in the classroom. Lyric was recognized for her talents as the 2011 International Association of Professional Quilters Teacher of the Year and is the author of the book Art + Quilt: design principles and creativity exercises. She has written extensively for Quilting Arts Magazine, appeared on Quilting Arts TV, and The Quilt Show.
www.LyricKinard.com