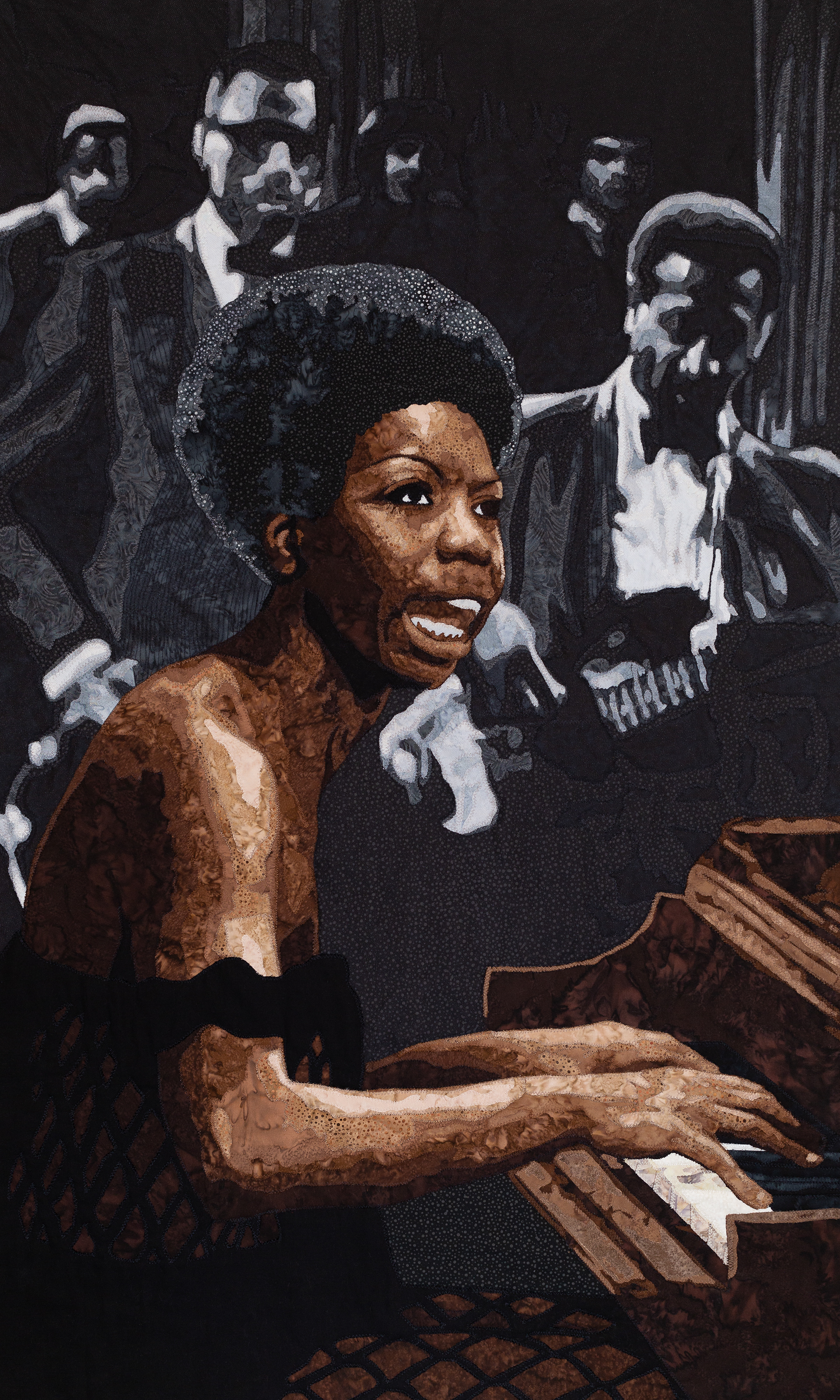 THROUGH HER VOICE *
Nina Simone was a genre-defying musician, combining jazz, folk, classical piano and blues. Most of all, Nina Simone was a Civil Rights Activist, encouraging social change and amplifying the voice of black people and black women in particular. In 1963, the murder of activist Medgar Evers and the bombing of a Baptist Church in Birmingham, Alabama that killed four young black girls enraged Nina. Her song, "Mississippi Goddam" flowed out of her in a rush of fury and determination. Writing this music was "like throwing ten bullets back at them." From that point, civil rights messages appeared in her recordings and at her concerts.
In 1965, she performed at the protest marches from Selma to Montgomery with civil rights anthems such as "Mississippi Goddamn" and "To Be Young, Gifted and Black." Her music addressed racial inequality in the United States. "All I want is equality for my sister, my brother, my people and me."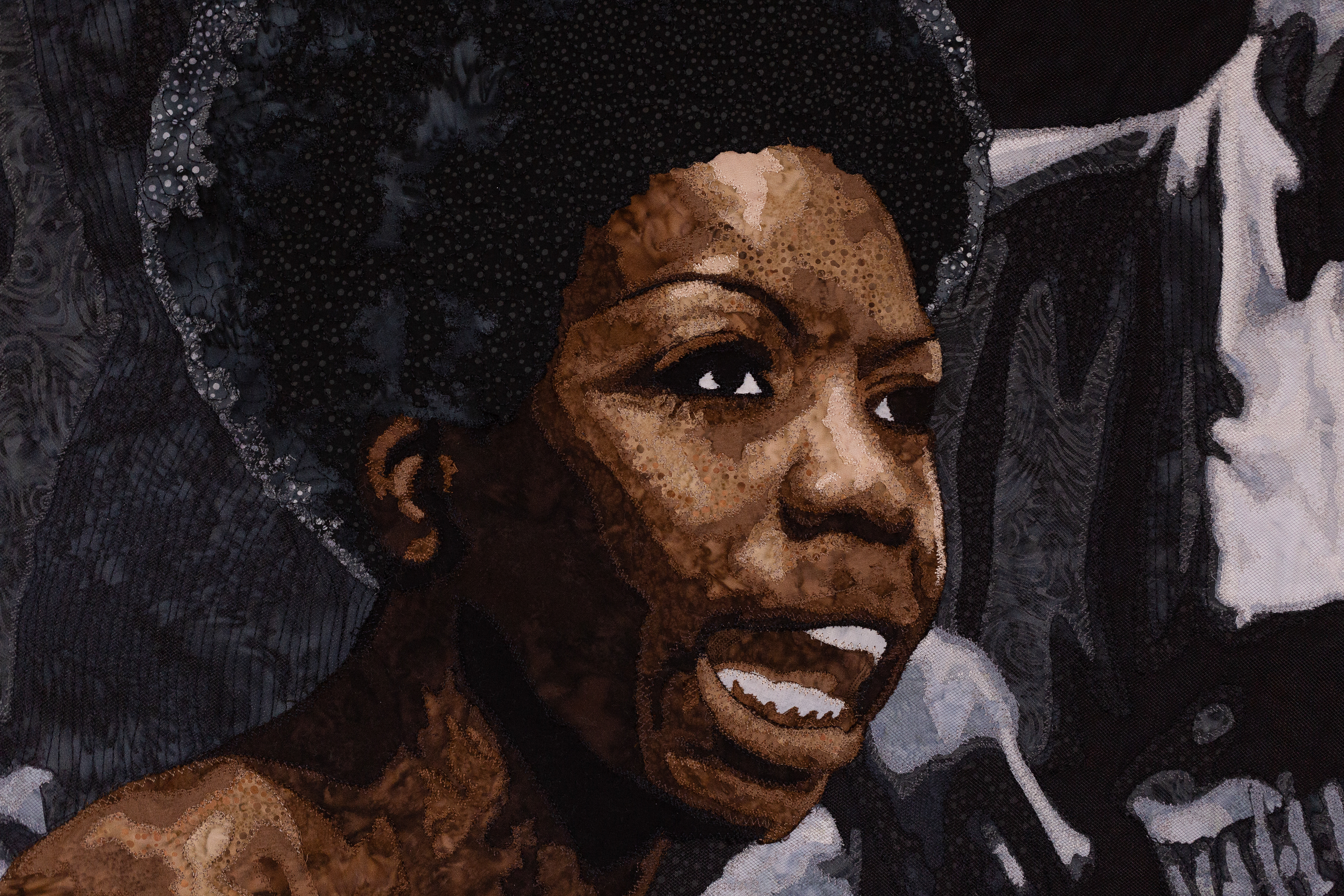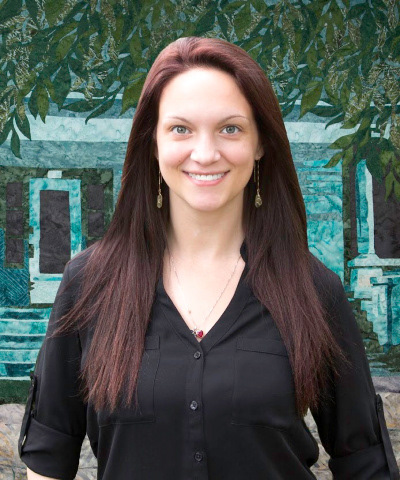 MAGGIE DILLON
Influenced by the nostalgia of old film, Maggie captures candid moments from the 1930's to the 1950's in her textile work. Particularly choosing images that appear photo-journalistic, her work celebrates an unawareness of the camera that is simultaneously ordinary and meaningful. It evokes a wistfulness, a feeling of nostalgic happiness, but also loss of something deeply important and soulful. There's no showing off, just pure moments… in the moment. Maggie Dillon is a textile portrait collage artist from Sarasota, Florida. Maggie's artwork is often a response to nature, life stories and experiences, resulting in a varied collection of Quilts and Art Cloth. In her most recent work she has been drawn to issues of social justice or the lack thereof, and calling attention to the gross imbalances in power and privilege in our country. Maggie's been quilting, dyeing, painting and teaching about fabric for over 20 years.
www.MaggieDillonDesigns.com