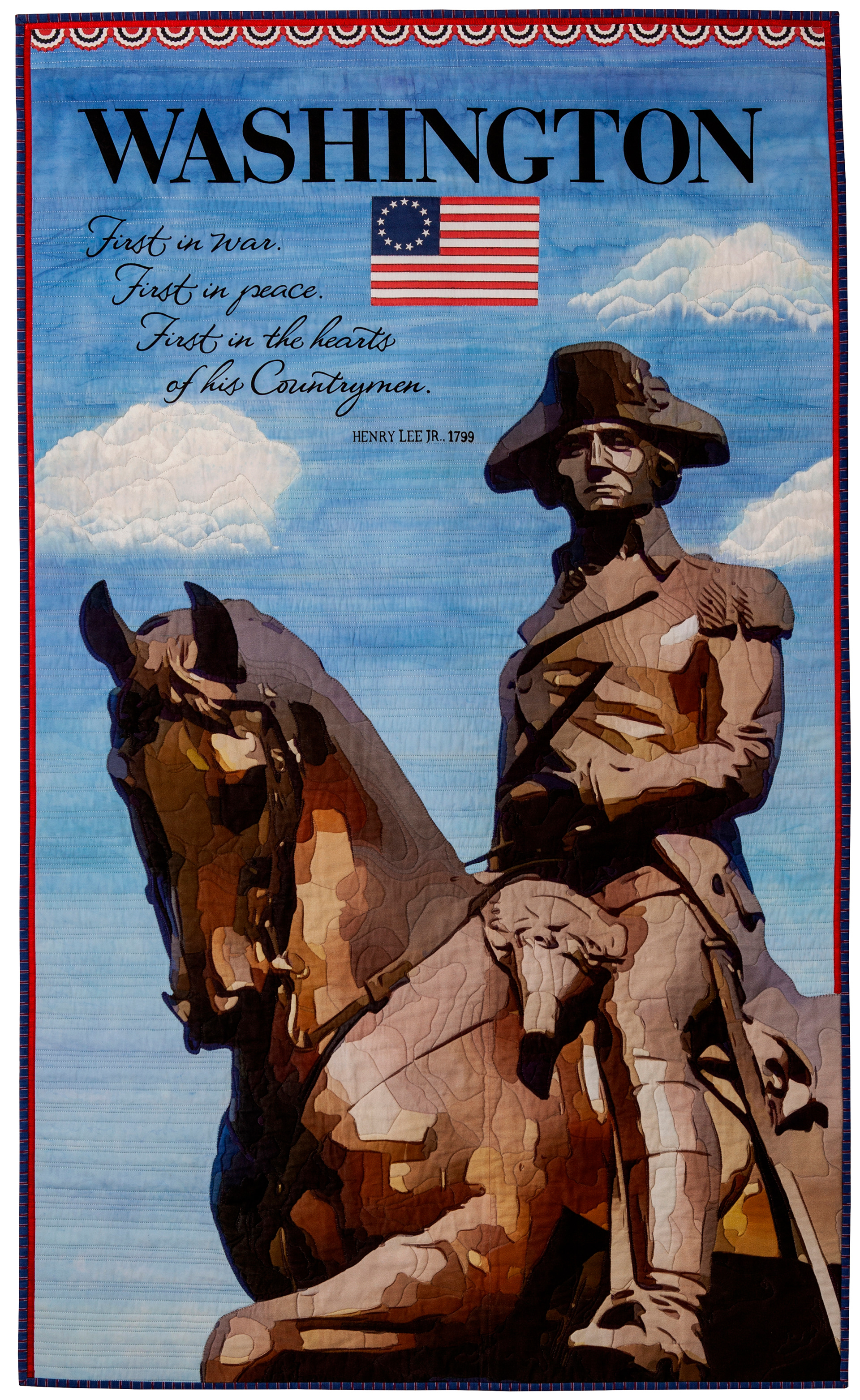 WASHINGTON
At the end of the Revolutionary War, General Washington stood alone at the pinnacle of power, but never became drunk with that influence, as had so many generals before him, and treated his commission as a public trust to be returned as soon as possible to the people's representatives. Washington craved privacy, not political power. He had weathered more than eight years of war partly because as a planter he was accustomed to a rugged outdoor life.
Washington served as commander-in-chief for 8 ½ years; his military triumphs had been neither frequent nor epic in scale. He lost more battles than he won, had botched several through strategic blunders, and won Yorktown with the indispensable aid of the French army and fleet. However, his fortitude in keeping the impoverished Continental Army intact was a major historic accomplishment. It always stood on the brink of dissolution, and it was Washington who kept it together. He had been resilient in the face of every setback, courageous in the face of every danger. Washington was that rare general who was great between battles and not just during them. (All paraphrased from Chernow's biography, Washington.)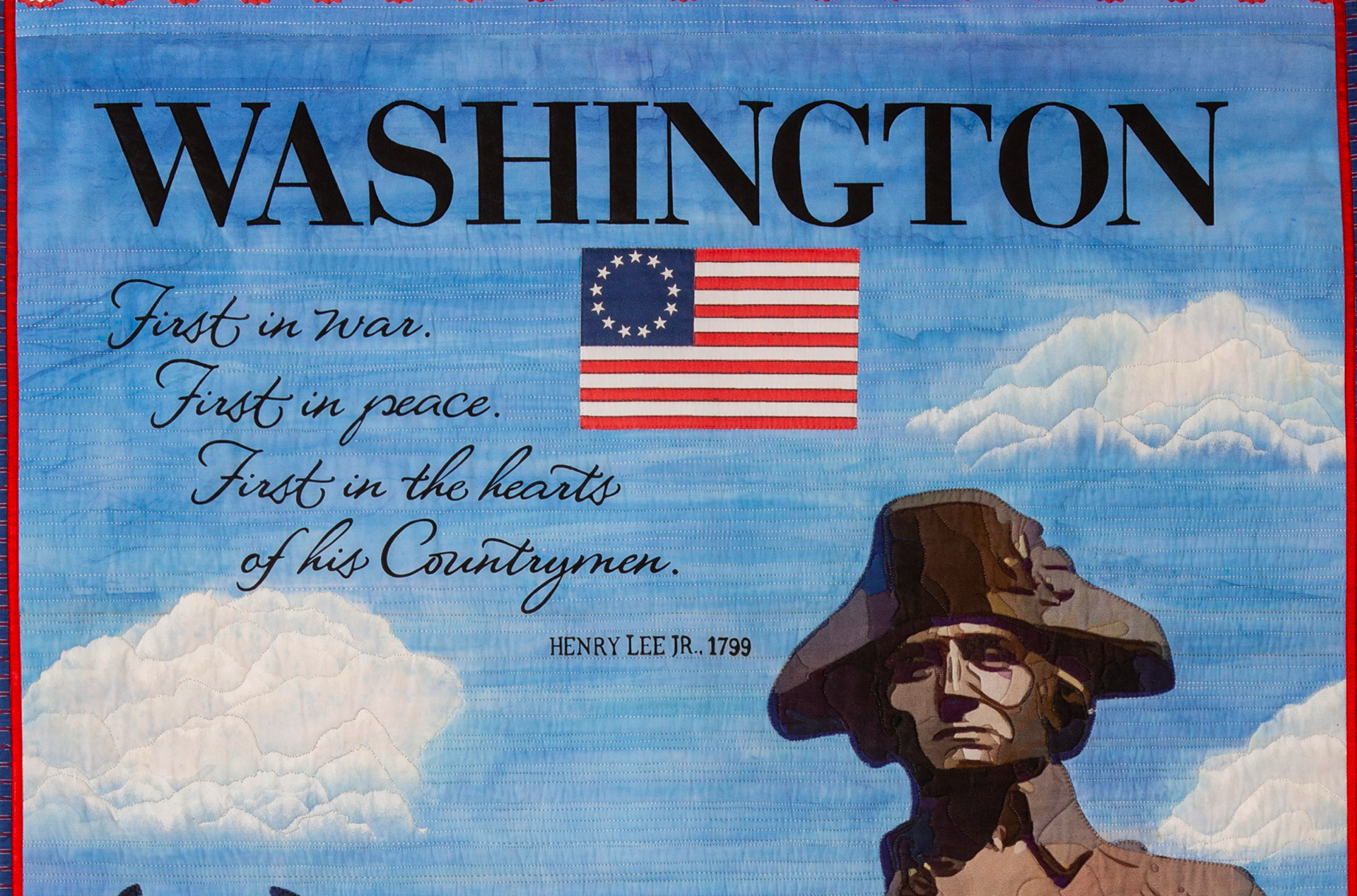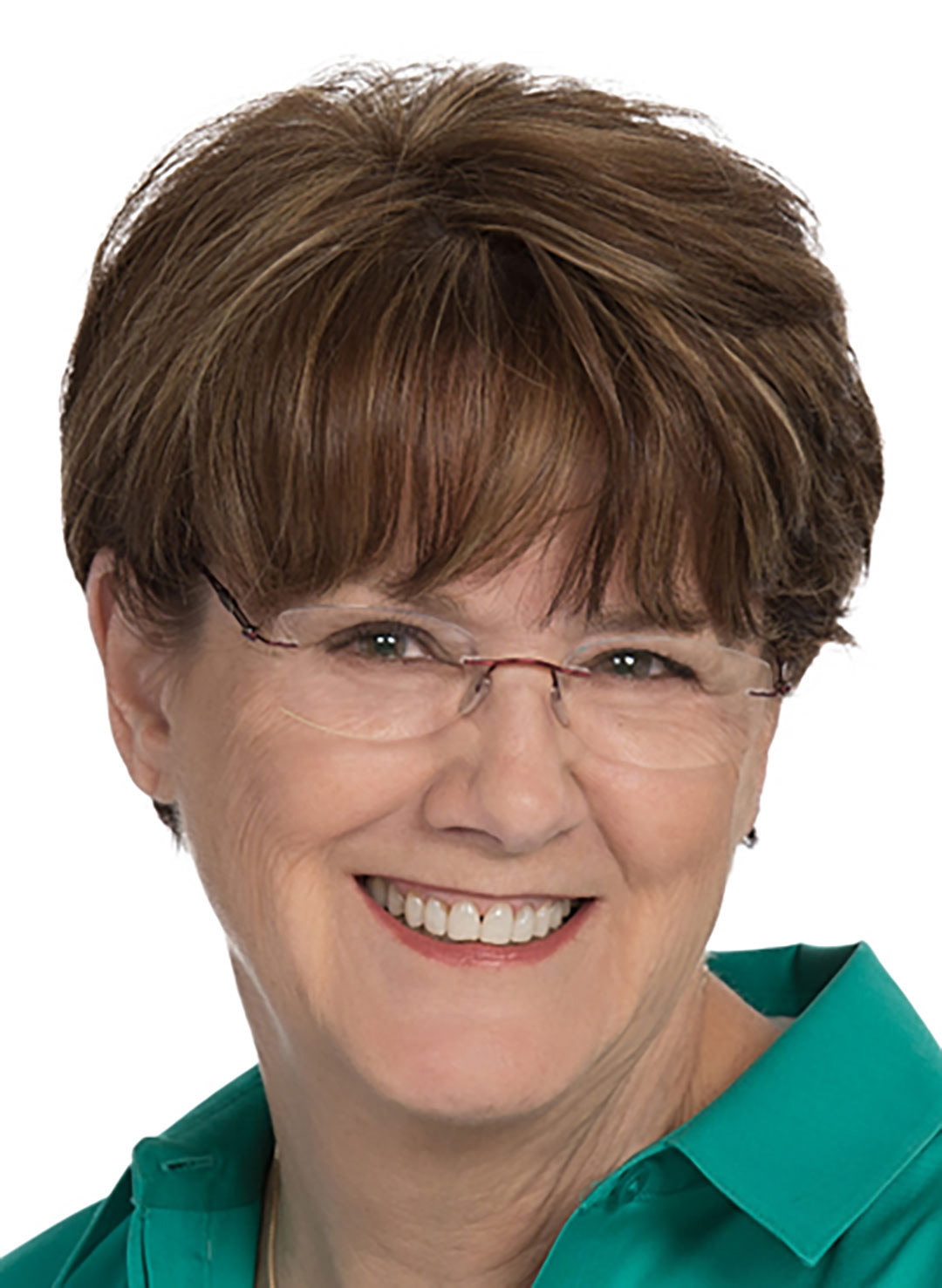 CATHIE HOOVER 
Cathie taught throughout the U.S. in 34 years as a quilt instructor, including: Road to California; Pacific International Quilt Fest; American Quilters' Society; International Quilt Festival, Houston and Long Beach, CA; National Quilting Association in Charlotte, NC; Georgia State Quilt Council, Atlanta, GA. She is proudest of the "Best Traditional Technique" award from NQA judge, Genie Barnes, at Schweinfurth, NY. Cathie's work was published in Quilting Arts magazine; American Quilter magazine; and Magic Patch – a UK quilting magazine. She designed wearable ensembles for the Fairfield Fashion Show and the Bernina Fashion Show. She is a 3rd generation Californian.
www.cathiehooverstudios.com