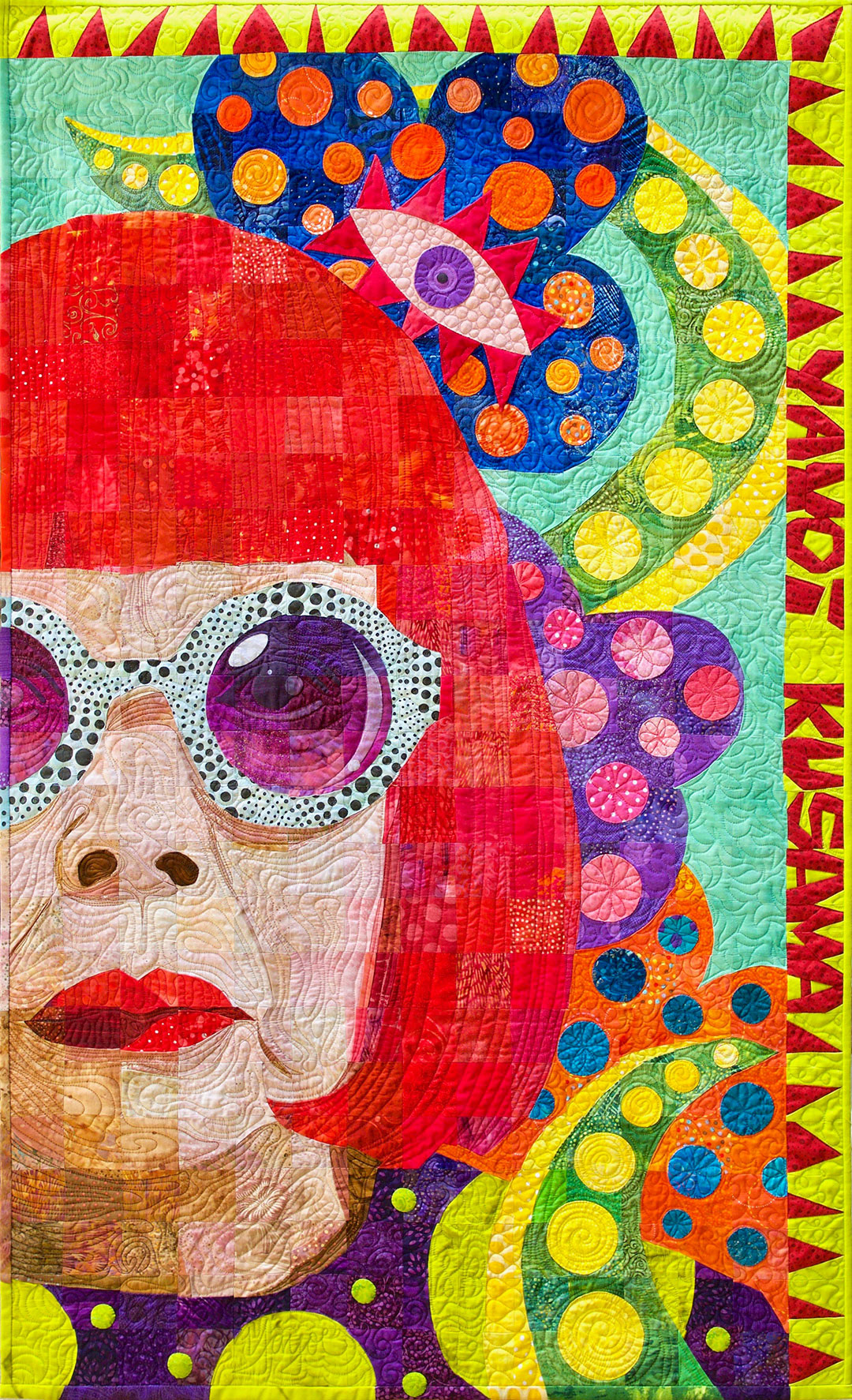 YAYOI  *
Yayoi Kusama is an artist who works in sculpture, painting, performance, poetry, fiction, film, and fashion. She is also the biggest selling female artist in the world right now, at age 90. As a child in Japan, Kusama experienced hallucinations which prompted her love of polka-dots and other imagery that appears in her work. She survived suicide attempts, as her desire to create was always stronger than her desire to die. Having survived childhood, she came to the U.S. in the 50s only to see her concepts brazenly stolen by her male peers in the art world. Dealers refused to show female artists.  Although Kusama won praise, success eluded her. She returned, broken, to Japan, where she checked herself into a mental hospital. Doctors allowed her to use art therapy to confront her demons. Kusama has lived there for over 40 years and continues to do so to this day. She re-established herself as an artist, and eventually began to gain the respect and support of her work. In her awe-inspiring exhibits, in her ability to overcome her demons to make art and persevere in the face of doubt and uncertainty, Yayoi Kusama is the epitome of "hero" to me.
CALL TO ACTION
As a Japanese citizen Yayoi Kusama is able to channel her artwork into her mental health healing and expression. In our country there is a constant need for solutions to the mental health issues of our citizens. As a person with a family member with mental health issues, I know first hand the importance of this topic. The National Council for Behavioral Health is the unifying voice of America's health care organizations, who deliver mental health and addiction treatment services to Americans in need. Consider getting involved and/or donating to this very important cause.
www.thenationalcouncil.org/about/national-mental-health-association/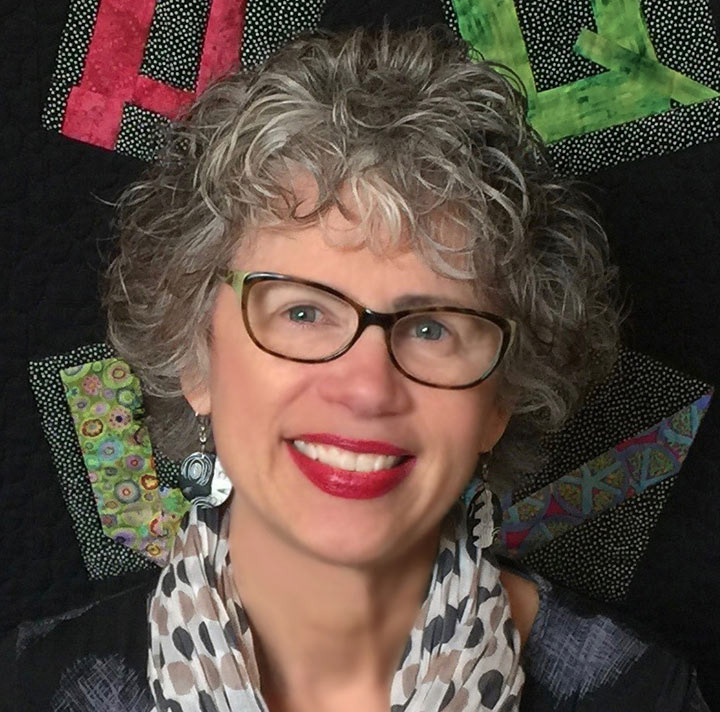 SANDRA BRUCE
Sandra Bruce is a quilt artist with a background as a commercial illustrator and letterer. Her technique, "Material Matrix," involves using a grid over a photo or illustration and interpreting each square with fabric, sometimes involving up to 14 pieces in one 2-inch square. Portraits are her specialty. She free-motion quilts her artwork on a longarm machine, freely representing shapes and images and sometimes adding words into the quilting. She teaches her technique nationally and internationally.
www.sandrabruce.com