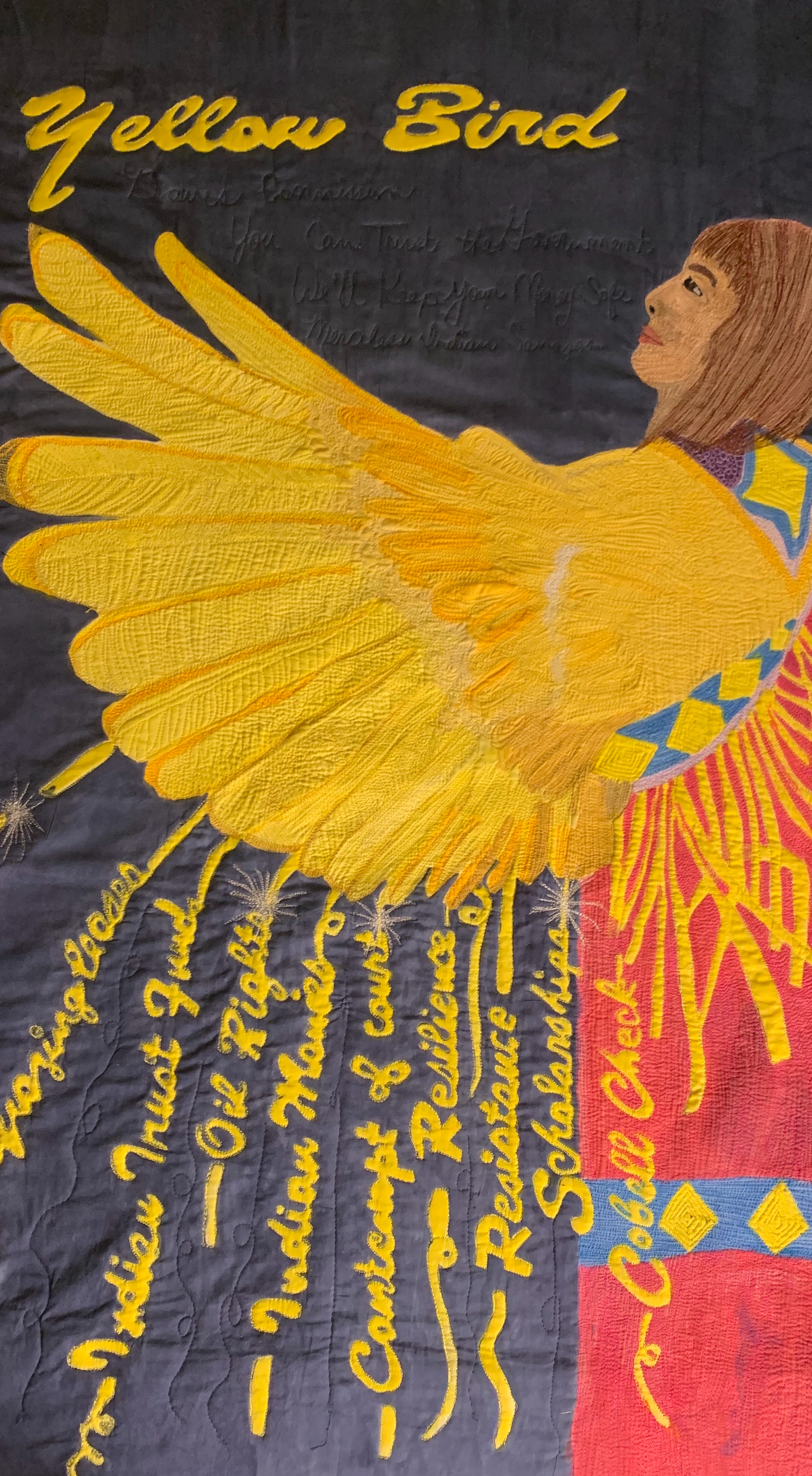 YELLOW BIRD WOMAN *
Land is the foundation of Native ways of being. It is a relative. It is where language emerges from. It holds our ancestors. Indigenous Peoples worldwide have fought to retain their rights to the land. In the 1880s the U.S. federal government, via the Dawes Act, put Native land into "trust status." In essence, Natives did not own the land, but they could earn money from the land through resource extraction such as grazing leases, oil drilling, and mining, as well as other types of businesses. However, the government had deemed Natives incapable of keeping track of their earnings and promised to manage the funds for each individual. But the money was never accurately accounted for. The federal government had few records associated with collecting the money, interest earned, or dispersals. 
 
Over one hundred years later, Elouise Cobell (Blackfoot) – Yellow Bird Woman, began to question where that money was – she wanted elders to have access to those funds before they passed on. She initiated a class action lawsuit that lasted fifteen years. Her efforts eventually yielded a $3.4 billion settlement in 2010 for all Indian Peoples who had not received their full trust monies. It was a small fraction of what had been collected over the years. The settlement was distributed to individuals and tribal nations. A scholarship was also established to help support Native college students. 
Elouise passed away from her battle with cancer in 2011. She received the Presidential Medal of Freedom from Barack Obama in 2016.
CALL TO ACTION
To learn more about the treachery associated with the Dawes Act read Janet McDonnell's "The Dispossession of the American Indian." For more information on the Cobell settlement go to
www.cobellsettlement.com/index
. To learn about the Cobell Scholarship see
www.cobellscholar.org
. To donate to higher education opportunities for Native students see the American Indian College Fund at
www.collegefund.org
. To contribute to Native land return efforts see Indian Land Tenure Fund at
www.iltf.org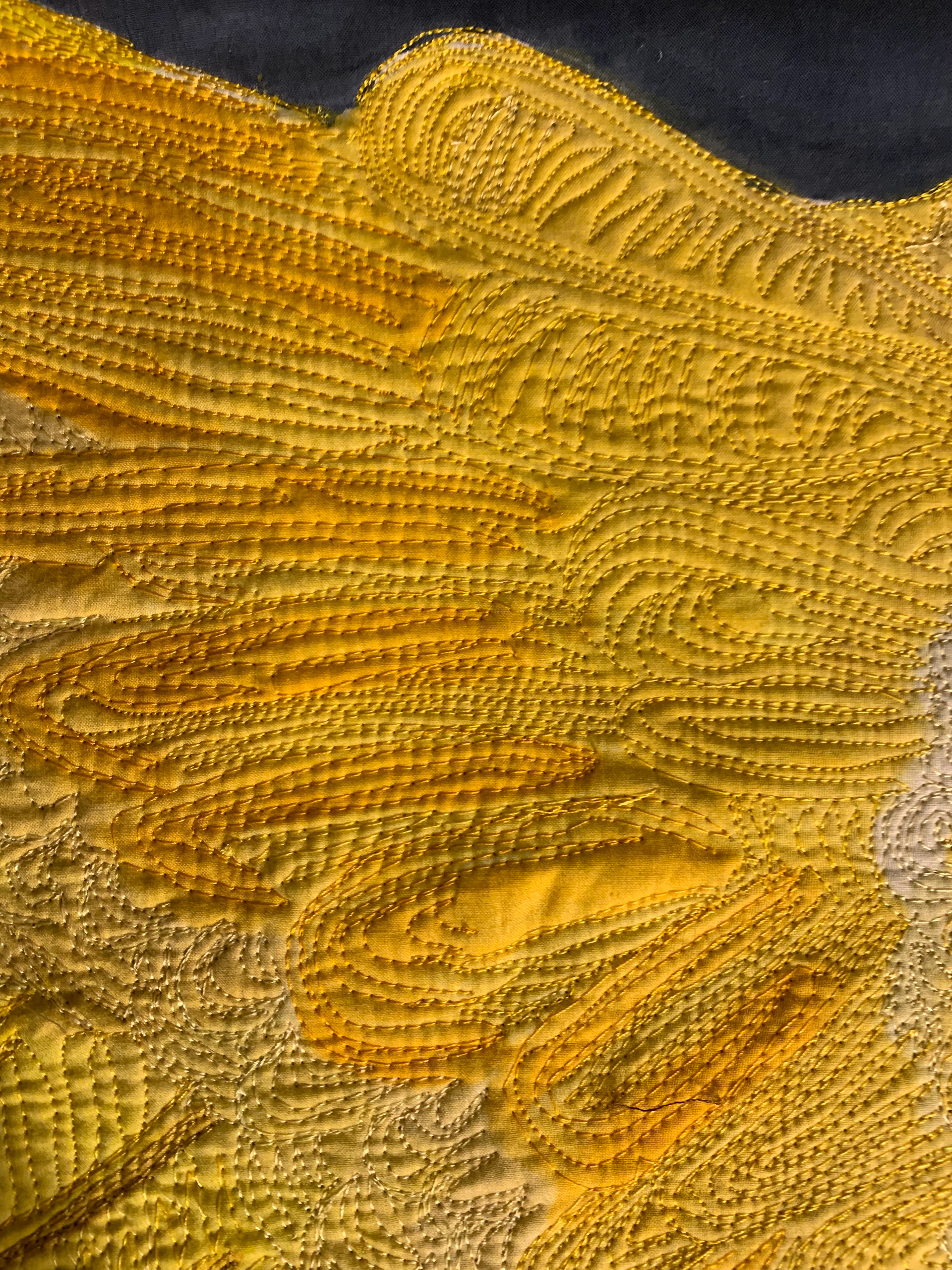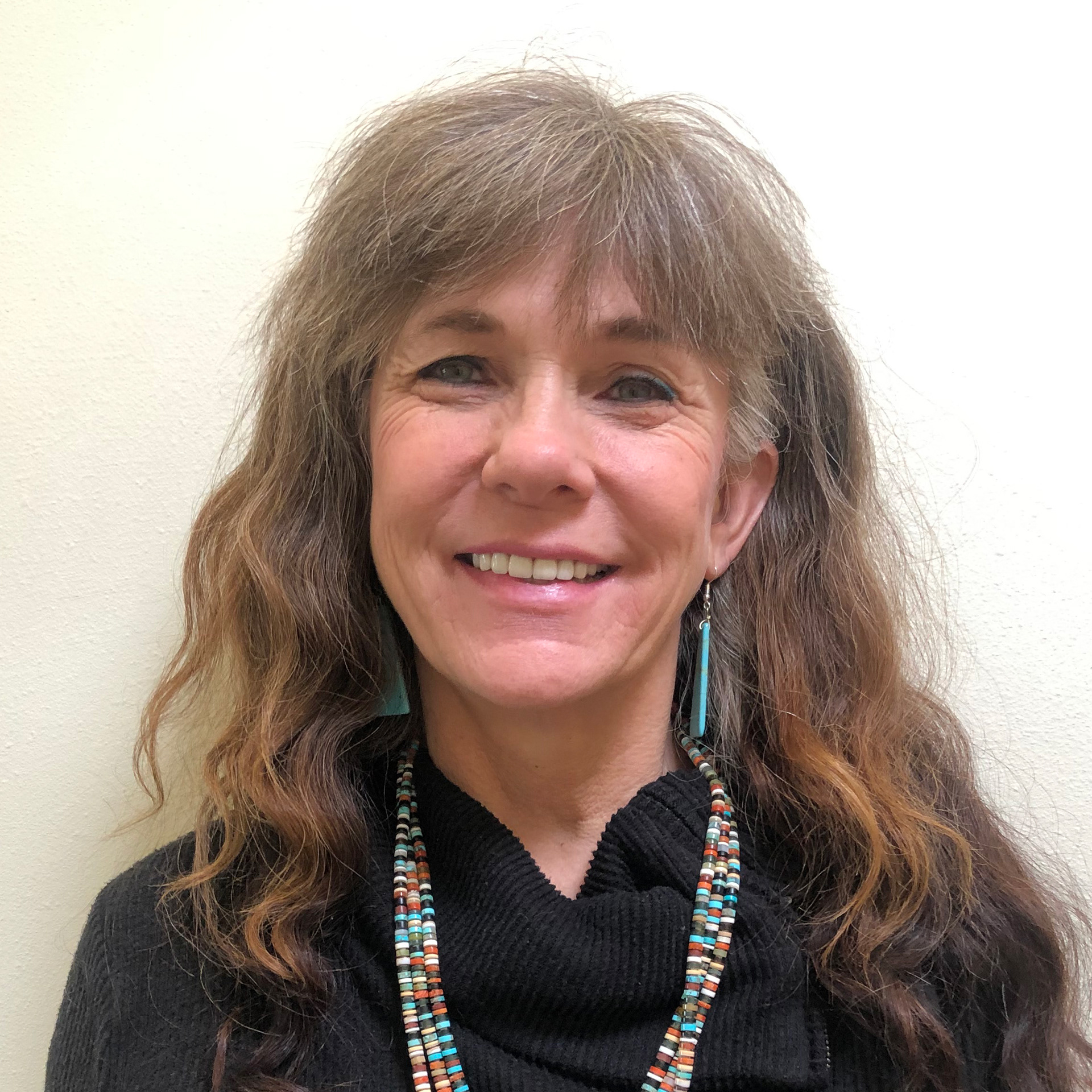 FRANCES KAY HOLMES
Frances Kay Holmes (Mvskoke Creek ancestry) is an assistant professor in the Indigenous Liberal Studies department at the Institute of American Indian Arts in Santa Fe, NM. Kay uses fabric as method to share the issues and circumstances that contemporary Indigenous Peoples share.